Häagen-Dazs partners with the Xerces Society to help honey bees
Häagen-Dazs has partnered with Xerces Society in its ongoing commitment to bees to set up a new sustainable agricultural programme for its farm suppliers…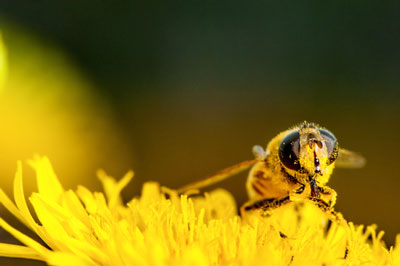 The Häagen-Dazs brand is stepping up its ongoing commitment to the Häagen-Dazs loves Honey Bees™ programme with a new sustainable agricultural programme for its farmer suppliers in partnership with the Xerces Society for Invertebrate Conservation.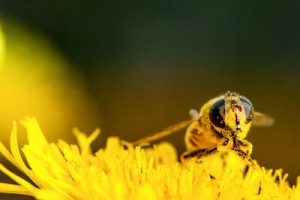 In 2007, beekeepers in the U.S. began reporting that 25 percent of the honey bee population across the country had mysteriously died; a staggering phenomenon scientists named Colony Collapse Disorder, or CCD. Bees are responsible for pollinating more than 100 different crops, $15 billion worth annually in the U.S. alone. 
The reality of this threat spurred Häagen-Dazs  to launch its Häagen-Dazs loves Honey Bees campaign in 2008 to help protect honey bees. Since 2008, the Häagen-Dazs brand has donated more than $1,000,000 to fund sustainable pollination and CCD research at Pennsylvania State University and University of California, Davis. 
The non-profit Xerces Society works to protect insects through the conservation of invertebrates and their habitat, and in the last 20 years has built an internationally respected pollinator conservation programme. Xerces also has the largest pollinator conservation team in the world.
Partnership will enable Häagen-Dazs to implement sustainable agricultural programme focused on improving the health of bee populations
"The Häagen-Dazs brand is recognized worldwide for its commitment to sourcing the best ingredients and crafting them into the finest ice cream available. This partnership will enable the Häagen-Dazs brand to implement a sustainable agricultural programme focused on improving the health of the bee populations near the farms where our ingredients grow," says Alex Placzek, Director of the Häagen-Dazs brand.  "Our farmer partners are equally interested in doing their part by installing and maintaining pollinator habitat that will have a direct impact on honey bee health and native pollinator populations."
Over the course of 2015 and 2016, the Xerces staff will work with Häagen-Dazs berry and nut farmers to develop custom farm conservation plans for each farm to include:
assessments of the existing pollinator habitat and opportunities for improvement
implementation plans for installing wildflower meadows, cover crops and/or hedgerows
a pesticide risk assessment and strategies for mitigating pesticide impacts.
Potential to create a significant amount of habitat for bees and reduce pesticide impacts at Häagen-Dazs  supplier-farms
"We are starting with the crops where we source the most volume but will continue to build out the program after this initial start to ensure the farms that grow our ingredients are safer for bees and other pollinators," adds Placzek.  "It's simply the right thing to do to ensure that bees can continue to thrive and enrich the planet."
"Partnering with Häagen-Dazs' supplier-farms to foster pollinator conservation has the potential to create a significant amount of habitat for bees and reduce pesticide impacts," says Scott Hoffman Black, Executive Director of the Xerces Society. "We are excited by the opportunity offered to us by Häagen-Dazs and value the leadership they are demonstrating in sustainable management of farms."