Whey protein products perfect solution for addressing sarcopenia
Arla Foods Ingredients is predicting a long-term increase in demand for whey protein ingredients suitable for use in products that address sarcopenia…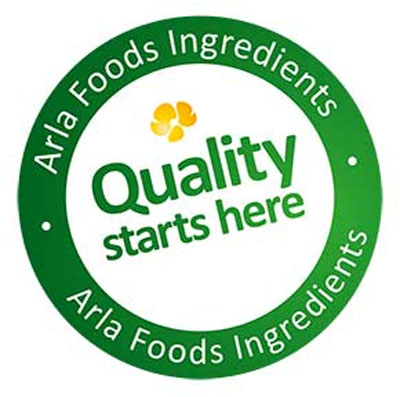 Arla Foods Ingredients is predicting a long-term increase in demand for whey protein ingredients suitable for use in products that address sarcopenia in seniors.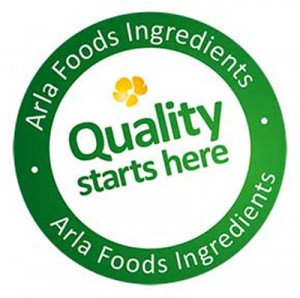 Sarcopenia is the loss of muscle mass with advancing age. It occurs when the body becomes less active and less dietary protein is consumed, which results in a reduction in lean body mass that can impair movement and increase the risk of injury.
The recommended daily dietary intake of protein is currently 0.8g per kg of body weight – but nearly 40% of people over the age of 70 do not achieve this1.  In combination with the reduction in activity levels associated with ageing, the consequence of this is that an estimated 15% of people over 65 and 50% of people over 80 years will experience sarcopenia and its related physical limitations at some point1.
World's ageing population means that growing numbers of consumers will suffer from sarcopenia
The problem of sarcopenia is only likely to worsen as a result of the world's ageing population. The UK, Germany, France and Italy each has in the region of 11 million people aged over 65. In the US the figure is 46 million, and the picture is similar in major growth markets such as South Korea, Russia, Argentina and Brazil.
Peter Schouw Andersen, Business Development Manager for Performance Health & Nutrition at Arla Foods Ingredients, said: "This year, Europe will have twice as many consumers aged 55 to 74 than young people aged 15 to 242 – a trend that is mirrored elsewhere in the world. This means that growing numbers of consumers will suffer from sarcopenia and its symptoms. In turn, this creates a significant opportunity to develop convenient, tasty and healthy food and drink products that help seniors get more high quality protein into their diet and prevent or even reverse sarcopenia."
Whey protein could prove benefitial to those suffering from sarcopenia
Peter added: "The benefits of whey protein are well documented. It is more rapidly absorbed by the body compared with other protein sources and is known to increase muscle protein synthesis after exercise in both young and older people. Whey also offers a highly nutritional amino acid profile and is particularly rich in leucine, which initiates muscle protein synthesis. This package of benefits makes whey ingredients the perfect solution for addressing sarcopenia."
Arla Foods Ingredients will be at the forthcoming Vitafoods Europe exhibition (Stand P40) where it will present a concept drink rich in whey protein to highlight the commercial potential that exists for companies to develop consumer-ready products to combat sarcopenia.
References:
Burton & Sumukadas 2010, Optimal management of sarcopenia in Clinical Interventions in Aging 2010: 5 217-228
Global Burden of Disease study 2010; the Lancet 2012