Martell Cognac celebrates 300th anniversary by naming Diane Kruger as Ambassador for the brand
Martell Cognac is celebrating its 300th anniversary this year. Celebrations will be led by Diane Kruger who has been named Ambassador for Martell Cognac…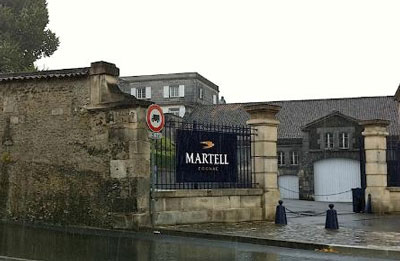 Martell Cognac is celebrating its 300th anniversary this year. Founding in 1715, at the height of the French Art de Vivre, Martell is the oldest of the great cognac houses.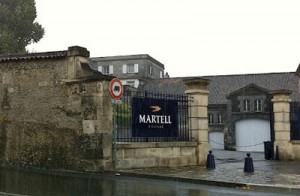 The tricentenary celebrations will be led by Diane Kruger who has been named Ambassador for Martell Cognac for 2015.
In her role as Ambassador, Ms Kruger will be spearheading the 'Martell France300' project to identify 300 'ones to watch' around the world whose combined cultural contribution across gastronomy, art, fashion, mixology and entertainment epitomise French Art de Vivre in the 21st Century.
Martell France300 project launched as part of Martell Cognac celebrations
The Martell France300 project is designed to replicate the ambitions of Louis XIV 300 years ago, when he gathered the nation's most celebrated artists and culturally exciting figures at the court of Versailles. The project will be run in collaboration with Martell and the editorial experts at French lifestyle magazine L'Officiel.
In discussing the Martell France300 project, Diane Kruger said: "Although I still consider Paris my home, I spend a lot of time on the road and am pleased to see how the French Art de Vivre lifestyle is truly permeating contemporary society on an international scale.  I've spent much of my life living here in Paris so it's a huge honour to be asked to join the Martell France300 project. We're looking to find 300 talented people, all of whom will have to demonstrate exceptional talent and ambition in their field, as well as being bastions for the modern French Art de Vivre lifestyle. I think this initiative in recognition of emerging French talent, is the perfect way for Martell Cognac to celebrate their 300th anniversary this year…and I'm delighted to be a part of it."
The complete Martell France300 list will be announced in June 2015.
Philippe Guettat, CEO and Chairman of Martell, commented: "There is much to celebrate in this hugely exciting year for Martell. From the Martell France300 project, to the incredible celebration we have to come at the Palace of Versailles, this is going to be an enormously exciting year for the brand. I'm also honoured to work with an incredible talent like Diane Kruger as our Ambassador, who personifies so many of the Martell brand values in her sophistication and style. It is not very often you get to be part of such a momentous moment in a brand's history and I'm immensely proud to be a part of it."
For more information about Martell Cognac, please visit www.martell.com.