Danone reports solid organic growth with release of 2015 first-quarter sales
Danone has released its 2015 first-quarter sales results, reporting solid 4.8% organic growth. Sales were given a boost by the baby milk market in Asia…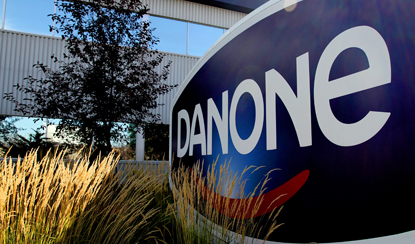 Danone, the global food company, has released its 2015 first-quarter sales results.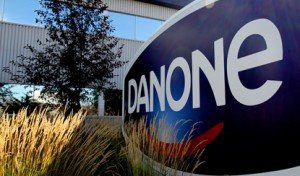 Reported consolidated sales grew +8.1% to total €5,471 million. Excluding the impact of changes in the basis for comparison,  sales were up +4.8%.
Danone's Fresh Dairy Products division recorded steady like-for-like sales in the first quarter of 2015 (+0.2%). Business in Europe was in line with trends observed in previous quarter, with sales down by around -4%. In the US, the division's performance was in line with the category as a whole, allowing Danone to confirm its leading position.
In the first quarter, the Waters division reported another strong growth in sales, up +8.7% like-for-like, driven by a +6.7% increase in volume and a +2.0% increase in value. These figures reflect both a very good performance in Europe and continued strong growth in emerging markets, in particular Asia, with steady gains by the Aqua and Mizone brands.
Recovery in baby food sales in Asia boosted Danone's  first quarter-sales
Early Life Nutrition division sales grew by a strong +11.6% like-for-like in Q1 2015. Sales volumes were up +4.2% and the price/mix effect was a high +7.4%. In China, division brands continued to benefit from category growth, with e-commerce expanding rapidly. The Nutrilon Platinum brand, launched in China in early 2014, continued to win market shares among specialized distribution stores.
The Medical Nutrition division reported Q1 2015 sales of +9.1% like-for-like, with volumes up +3.5%.
Of the first-quarter sales results, Danone CEO Emmanuel Faber said, "With a solid 4.8% organic growth, we are in line with our expectations for the quarter and with our roadmap, delivering further adaptation of our products and organization in Europe, confirming our leadership in North America and CIS and maintaining dynamic growth in emerging countries. In a continued difficult and unstable environment, Danone's teams are focusing on our 3 priorities: anchor our model of sustainable profitable growth, continue to make our brands and businesses more competitive to serve our consumers and shape the Danone 2020 agenda. This first set of results makes me strongly confident that, with the new Executive Committee and all teams, Danone is on the right track to reach a decisive milestone in 2015."
For more information about Danone, please visit www.danone.com.