Graham's The Family Dairy announces plans to build a new £20m dairy, research and training facility
Graham's The Family Dairy has announced plans to create a new 150,000ft2 dairy, research and training facility on farmland in Stirlingshire, Scotland…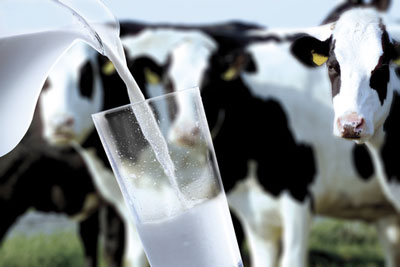 Graham's The Family Dairy has announced plans to create a new 150,000ft2 facility on farmland in Stirlingshire, Scotland.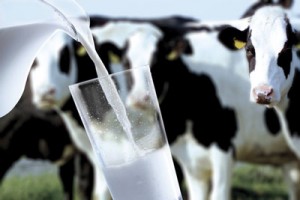 It will feature production lines for milk, cream, cheese and spreadable butter as well as a dedicated research and training centre to allow for new product development.
The new facility has the potential to bring an additional £20m per annum GVA into the Stirling economy and would be in addition to Graham's current dairy at Airthrey Kerse in Bridge of Allan, its processing plant in Nairn and depots throughout Scotland.  A full planning application will be lodged to Stirling Council in June 2015 following a period of public consultation.
The plans are for a bespoke, modern dairy processing, research and training facility and respond to the huge potential that exists in Scotland to produce and market premium Scottish dairy products in 2015. Forecasts are the project will create:
400 new jobs across all sectors including processing, research, design, logistics, marketing, administration and management
900 total jobs employed by Graham's The Family Dairy
50 apprenticeships for Stirling and a local employment strategy
Create the capacity for 350 million litres of milk per year
An additional £20m per annum GVA into the Stirling economy
Support the achievement of the Scottish Dairy Review – 'Ambition 2025'
New Graham's The Family Dairy facility will accelerate research of added value dairy products
Robert Graham managing director of Graham's The Family Dairy and grandson of the founder, said: "The new dairy will cost in the region of £20m and would deliver a step change in the Scottish dairy sector.  To set this scale of investment in context our business turnover for year 2014 was £85m, with a profit margin of under two per cent.  We are constantly reinvesting into the business and the Graham's brand with a capital expenditure of £15m invested in the last six years and more than £4.5m earmarked for 2015. "
Mr Graham continued:  "It will enable us to accelerate research and production of added value dairy products across areas, which could include spreadables, organics, gluten free and nutritional "grab and go" children products."
Richard Lochhead MSP, the Cabinet Secretary for Rural Affairs, Food and Environment commented on the announcement by saying: "This proposal from Graham's The Family Dairy is fantastic news for the dairy industry in Scotland and for the local economy. This is a real vote of confidence in the future of the Scottish dairy sector and I've no doubt this exciting project will help Graham's The Family Dairy cement their reputation as one of our leading dairy companies and brands.
"I particularly welcome the development of new research and development facilities which will put Scotland at the forefront of developing innovative new dairy products and in the right place to respond to changes in consumer behaviour."
More information about Graham's The Family Dairy can be found here  www.grahamsfamilydairy.com.