Geothermal energy could offer new agricultural opportunities in developing countries, reports FAO
FAO has published a report on the use of geothermal energy in offering cost efficient, sustainable food production and processing in developing countries…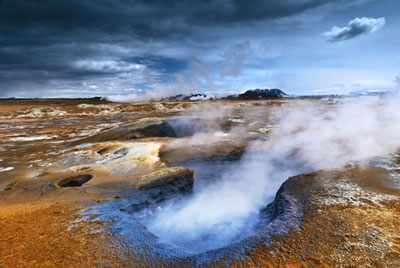 The Food and Agricultural Organization of the United Nations (FAO) has published a report on the use of geothermal energy in offering cost efficient, sustainable food production and processing in developing countries.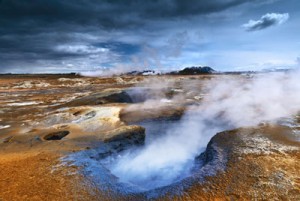 In some developing economies, as much as half of all food produced is lost post-harvest – that's due in part to a lack of affordable energy for food processing, according to "Uses of Geothermal Energy in Food and Agriculture". The drying of food products using geothermal heat could enable for the utilisation of food that is currently either thrown away or spoiled due to lack of suitable storage facilities. If applied on a global scale, geothermal drying could increase the availability of food by up to 20 percent.
Geothermal energy is renewable, clean and low-cost once the initial investment has been made
Developing countries rich in geothermal activity, such as those in the 'Ring of Fire', may have much to gain from harnessing geothermal energy for agriculture.
"It's an energy source that's renewable, clean and low-cost once you've made the initial investment to harness it," says Carlos da Silva, Senior Agribusiness Economist in FAO's Rural Infrastructure and Agro-Industries Division. "By using a clean energy source, you're not only addressing cost but also the environmental impacts of food production and processing."
Research presented in the report suggests that using geothermal heating for greenhouses decreases fungus infections and cuts fuel costs by up to 80 percent, providing significant savings to operating budgets.
"Geothermal energy for agriculture can be done even at small-scales and can significantly contribute to income generation, providing employment and improving food and nutrition security in developing countries," adds Divine Njie, AGS Deputy Director and co-editor of the report.
Worldwide, 38 countries currently use geothermal energy for direct application in agricultural production. Of the developing countries that use geothermal energy, the majority currently apply it to space heating and recreational purposes, leaving its significant potential for agricultural uses untapped.
Start-up costs remain the main barrier to developing countries' exploring geothermal energy uses on a larger scale, making it all the more necessary for governments to take a leading role in attracting investment and creating policy environments that support the sector, according to FAO.
"You can invest in ground proofs and not find any economically viable heat sources," says da Silva, adding that even in successful cases, selling energy at a low cost can be a challenge when having to recover start-up costs.
Nevertheless, various projects outlined in the FAO report show that these obstacles are not insurmountable and investments worth exploring in the larger effort of making agriculture more sustainable.  Indeed, "the FAO report also shows that there are direct-use opportunities which do not require high-cost exploration and exploitation", says Njie.