EU milk quota regime comes to an end
The EU milk quota regime comes to an end today (March 31, 2015). Introduced in 1984, the regime was one of the tools for overcoming structural surpluses…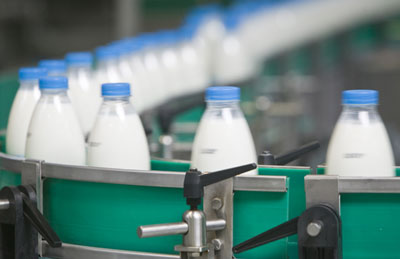 The EU milk quota regime comes to an end today (March 31, 2015).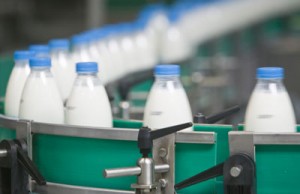 First introduced in 1984 at a time when EU production far outstripped demand, the quota regime was one of the tools introduced for overcoming these structural surpluses. Successive reforms of the EU's Common Agriculture Policy have increased the market-orientation of the sector and, in parallel, provided a range of other, more targeted instruments to help support producers in vulnerable areas, such as mountain areas where the costs of production are higher.
The final date to end quotas was first decided in 2003 in order to provide EU producers with more flexibility to respond to growing demand, especially on the world market. It was reconfirmed in 2008 with a range of measures aimed at achieving a "soft landing".
Even with the milk quota regime, EU dairy exports have increased by 95% in value since 2010
Even with quotas, EU dairy exports have increased by 45% in volume and 95% in value in the last 5 years. Market projections indicate that the prospects for further growth remain strong – in particular for added-value products, such as cheese, but also for ingredients used in nutritional, sports and dietary products.
Speaking ahead of the end of the quota regime, EU Commissioner for Agriculture & Rural Development Phil Hogan stated: "The end of the milk quota regime is both a challenge and an opportunity for the Union. It is a challenge because an entire generation of dairy farmers will have to live under completely new circumstances and volatility will surely accompany them along the road. But it certainly is an opportunity in terms of growth and jobs. Through increased focus on valued added products as well as on ingredients for "functional" food, the dairy sector has the potential of being an economic driver for the EU. More vulnerable areas where the end of the quota system may be regarded as a threat can benefit from the pallet of rural development measures following the subsidiarity principle."
Speaking on Monday, NFU dairy board chairman Rob Harrison commented on the potential issues that may arise after the quotas end: "Farmers and dairy processors here do have some concerns about how other EU countries will react to the ending of quotas. Some are rapidly increasing their output without an end market for these goods. With milk prices yet to show any strong signs of recovery, this could push farmgate milk prices down further in the EU, and stall any recovery in the dairy markets. It's vital that expansion in any Member State is planned in accordance with available market opportunities.
"Here in the UK, it's been low and volatile prices that have affected milk production rather than quotas – in fact the UK has been under quota for the past 15 years. Environmental factors will play a greater role across the EU in the future especially with plans for ammonia and methane reduction targets on the horizon. Weather and animal health issues, specifically bovine TB are also major factors affecting the UK dairy industry.
"We know a number of tough challenges lie ahead especially with prices but the long-term outlook is good, with growing demand and production opportunities."
For more details on the end of milk quotas, please visit ec.europa.eu.