ROCOL® helps ensure safety and efficiency for growing silvery tweed cereals
Expanding cereal processor Silvery Tweed Cereals has entrusted food-grade lubricants specialist ROCOL with comprehensive maintenance lubrication support as it embarks on upgrading, automating and the expansion of its Berwick-upon-Tweed factory processes…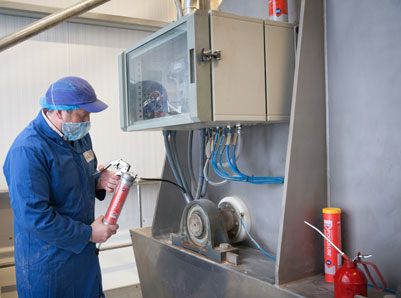 Expanding cereal processor Silvery Tweed Cereals has entrusted food-grade lubricants specialist ROCOL with comprehensive maintenance lubrication support as it embarks on upgrading, automating and the expansion of its Berwick-upon-Tweed factory processes.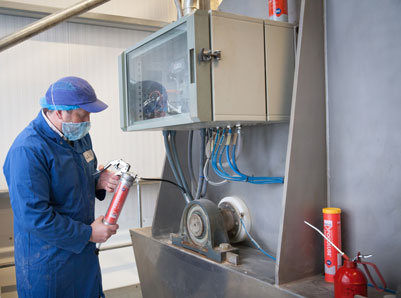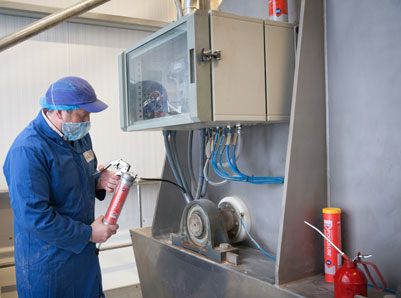 One of the food industry's longest established family owned and managed firms, Silvery Tweed Cereals is a thriving cereal processor and seed cleaner/blender which supplies high quality ingredients into many leading cereal, bakery and snack food brands. The company prides itself on its local raw material sourcing with the vast majority of its grains supplied from within a 40-mile radius in the Scottish Borders.
The 172-year-old company is in the process of investing £1.2 million in new plant and equipment, enabling the automation of processes that Silvery Tweed's team believe will benefit from recent technological developments.
Having provided FOODLUBE® lubrication products and technical support to Silvery Tweed Cereals for several years, ROCOL is now working closely with the company as it moves into this latest plant and equipment programme to maintain the safest and most efficient maintenance regime incorporating new and updated processes.
Phil Winson, maintenance manager at Silvery Tweed Cereals, said: "With consumers taking ever greater interest in the origin of their food products and how they reach their plate, it gives us, and our major brand manufacturing clients, enormous confidence that our maintenance procedures are designed from the outset to eliminate risk.
"ROCOL's products and on-site support make an important contribution in enabling us to provide this supply chain confidence. FOODLUBE products provide the safety benefits we require without compromising the plant's long term reliability and operational performance. Clearly we must minimise equipment downtime and failures so having the right lubricants at our disposal is really important.
"Beyond the products, however, ROCOL's support in terms of application advice and training, clear signage and comprehensive datasheets is first rate, which means we can satisfy any audit requirements at any time with relative ease."
Silvery Tweed Cereals benefits from a range of FOODLUBE products, including the NSF H1 registered FOODLUBE Extreme and NSF A1 registered FOAM CLEANER Spray, produced in facilities accredited to ISO 21469.  This dual third-party assurance means food and drink processors can have total confidence in the safety of the raw materials used in FOODLUBE product formulations, as well as the safety and hygiene of the environment in which they have been produced.
More information about ROCOL and FOODLUBE products is available at www.rocol.com/foodlube