Nero Roasting Company in coffee deal with Virgin Trains
Virgin Trains will soon be introducing a new coffee brand across the Pendolino and Voyager fleets- 'Aroma by the Nero Roasting Company'…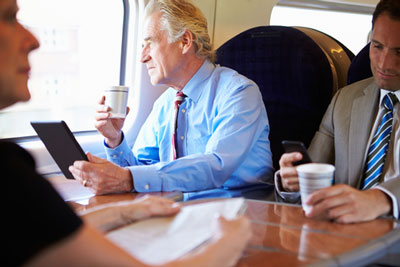 Virgin Trains will soon be introducing a new coffee brand across the Pendolino and Voyager fleets. 'Aroma by the Nero Roasting Company' is a new bespoke coffee blend from the company behind Caffè Nero.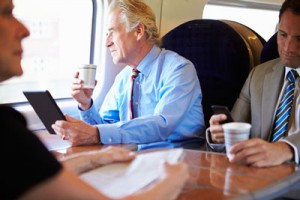 The new coffee will be available in all Virgin Trains' retail shops, which collectively sell 900,000 cups of coffee annually across 300 daily services. The partnership, which sees Virgin Trains commit to enhancing the quality of its coffee without increasing the cost to the customer, means 'Aroma by Nero Roasting Company' will be the only coffee available for purchase on board and will be sold in a number of varieties, including Americano, Latte, Cappuccino and Espresso.
Nero Roasting Company have passed on coffee making skills to Virgin Trains staff
Each retail shop aboard Virgin Trains' fleet is equipped with a premium bean to cup espresso machine to ensure each freshly brewed coffee sold is of the highest quality. Virgin Trains staff members have also been trained by the Nero Roasting Company in coffee making skills and have learned about the harvesting, processing and blending of coffee.
Simon Thomas, Head of Business Development at Caffè Nero, said: "Partnering with Virgin Trains is a really exciting move for us and it's brilliant to be able to demonstrate our coffee roasting credentials. We're passionate about ensuring coffee fans have access to the best blends and we hope travellers enjoy drinking the 'Aroma by Nero Roasting Company' on-the-go."
The Nero Roasting Company's traditional Italian blend for Virgin Trains has been developed to provide a complex but balanced flavour with notes of dark chocolate, fruit, caramel and toasted bread. All of the beans in the blend have been sourced direct from the farmers by the Nero Roasting Company.
Amanda Smit, Head of Catering at Virgin Trains said: "Virgin Trains is a company that prides itself on giving the very best to our customers, which is why we've decided to partner with the 'Nero Roasting Company' and introduce its Aroma blend. We don't think coffee fans should ever have to compromise on quality because they're on the move and we're confident that it's one of the best cups of coffee out there."