FAO Council finds historic consensus on work programme and budget
The Council of the Food and Agricultural Organization of the United Nations (FAO) reached a consensus on the agency's biennial programme of work and budget…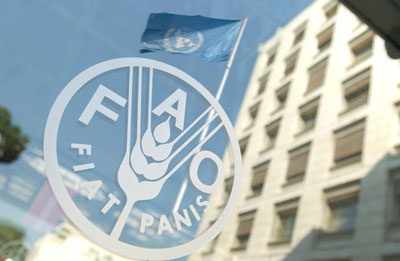 The Executive Council of the Food and Agricultural Organization of the United Nations (FAO) last week reached a consensus on the agency's biennial programme of work and budget.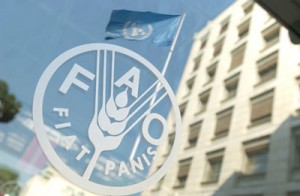 In the past, budget negotiations have extended well beyond the Council session and were only concluded during FAO's Conference.
"For the first time FAO members reached consensus on the budget level at Council. Congratulations!" Graziano da Silva, Director-General of FAO, said in his closing address to what he described as a "historic" session.
"On behalf of FAO, I want to thank you for your trust in the Organization and leadership," he added.
The Council recommended a budget of $1,035.7 million dollars for the FAO's programme of work for 2016-2017
The budget recommended by the Council for full delivery of FAO's programme of work for 2016-2017 amounts to $1,035.7 million dollars. The recommended programme of work and budget level will be presented for formal approval by all members in June at the FAO Conference, the highest governing body of the Organization.
The Director-General recognized the challenges faced by many FAO member countries and underscored their efforts made in a spirit of collaboration and mutual understanding during the Council meeting.  "I recognize the difficult global context and the little margin we had to negotiate. I want to thank all of our members for the flexibility and readiness shown to support the consensus. We needed it."
Graziano da Silva also welcomed the Council's support to areas of higher priority identified in order to reflect shifting global trends and challenges, such as climate change and malnutrition. "I appreciate the flexibility to adjust our programme of work to emerging challenges and the Sustainable Development Goals," he said referring to the new global development targets that are set to replace the Millennium Development Goals and in which agriculture and the fight against hunger are expected to feature prominently.
He also welcomed the Council's decision to increase funding for the Technical Cooperation Programme (TCP) by $6.1 million through extra-budgetary resources in 2016-17.
The Council also agreed to the setting up of a trust fund to ensure that Small Island Developing States (SIDS) receive increased support from FAO, in particular to adapt to climate change.
For more information about the FAO, please visit www.fao.org.