NCBA Nutrition Scientist urges US officials to reconsider flawed recommendations that advise Americans to eat less meat
NCBA Nutrition Scientist, Shalene McNeill, urges US officials to reconsider flawed recommendations that advise Americans to eat less meat…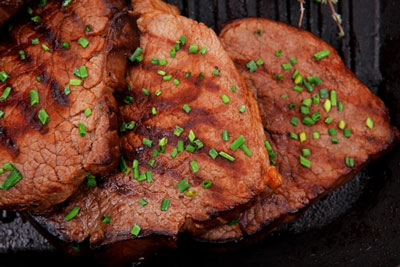 The US Departments of Health and Human Services and Agriculture hosted a meeting for public comments on the Dietary Guidelines Advisory Committee's report, released in February. The recommendations in the report, made by government-appointed nutrition scientists, do not fully recognize the nutritional benefits of lean beef and conclude by advising Americans to eat less meat.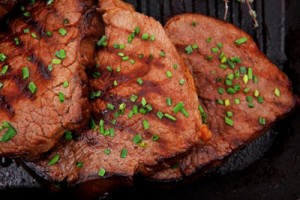 Nutrition Scientist and Registered Dietitian with the National Cattlemen's Beef Association (NCBA), Shalene McNeill, said the Advisory Committee's recommendation to exclude lean meat from a healthy dietary pattern is a historic move that ignores decades of nutrition science and all previous editions of the Dietary Guidelines. While the Committee defends the report saying lean beef is mentioned in a footnote, the recommendations are contradictory.  
NCBA Nutrition Scientist claims report is based on "outdated, weak evidence"
"Despite being charged with examining new evidence, the Committee based its conclusions on outdated, weak evidence from stereotypical dietary patterns," said McNeill. "Advising people to cut back on their red meat intake has had harmful consequences.  As red meat intake has declined, we are consuming more empty calories and obesity rates have steadily increased. History has shown us that sweeping recommendations often get lost in translation and exacerbate obesity and nutrient shortfalls."
While the recommendations in the report are influential in the development of the 2015 Dietary Guidelines for Americans, US Secretaries Burwell and Vilsack have the responsibility to review all the scientific evidence in tandem with the recommendations before developing the guidelines. The public comment period for the report is open now until May 8, 2015.
"It's time to take a step back and look at the real world application of these recommendations," said McNeill. "Americans have already moderated their red meat servings, and science reinforces that current consumption is within amounts needed to promote good health, protecting the population from a shortfall of nutrients and providing a satisfying form of nutrition. Rather than cutting back, Americans need to be encouraged to eat lean meat with more vegetables, fruits and whole grains."
For more information about the NCBA, please visit www.beefusa.org.