ILS automated plate robots achieve UKAS accreditation
Posted: 17 February 2015 | International Laboratory Services | 5 comments
The United Kingdom Accreditation Service has awarded accreditation for the automated plate handling robots at our new food microbiology testing laboratory in Derby…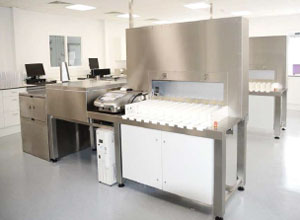 The United Kingdom Accreditation Service has awarded accreditation for the automated plate handling robots at our new food microbiology testing laboratory in Derby.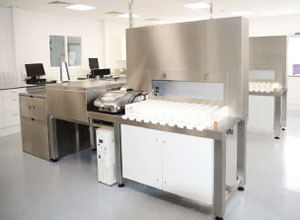 ILS now has 3 automated plate inoculating robots and 1 automated plate spreading robot that are all UKAS accredited and are now available to process customer's samples. The advantage of these robots over laboratories that use manual plating is:
Plate production is to a uniform standard
There is consistent control of media and the spread of the inoculums on the plate
Human error is minimised as the robot directs the operator on the inoculation dilution.
When a sample is booked in to the Laboratory Information Management System (LIMS) with the assigned testing, the information is fed through to the robot which:
Selects the appropriate agar
Takes a petri dish
Removes the petri dish lid
Pours the agar into the petri dish
Instructs the analyst on what sample dilution to inoculate the plate with
Replaces the lid
Mixes the inoculums with the agar in a consistent manner 
Cools the plate
Barcodes it with the sample and test information
Then stacks them ready for incubation.
This happens in a HEPA filtered atmosphere which significantly reduce any potential environmental contamination.
This will give ILS's microbiological food testing service greater precision and repeatability to give our customers results of a more consistent quality, with better control of media than manual plating laboratories. Enabling ILS to provide a service of the highest scientific standards and remain at the forefront of contract laboratory testing.