Jack in the Box teams up with Impossible Foods
The fast-food chain, which boasts more than 2,000 locations across 21 US states, will offer customers in Arizona the chance to swap their burger for an Impossible Foods patty.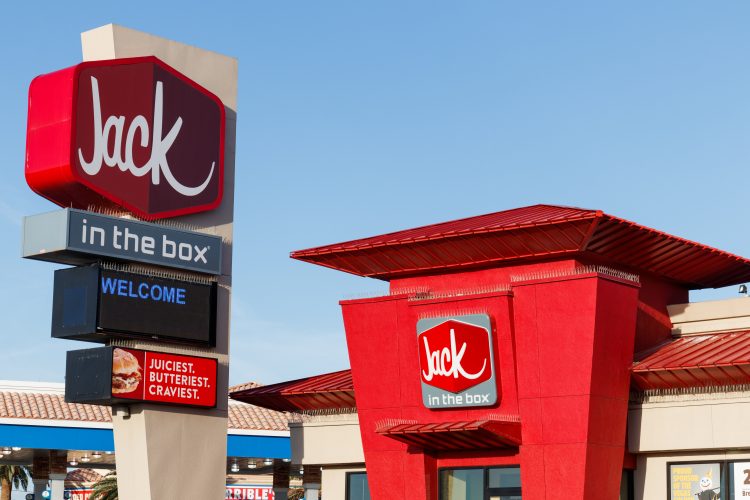 Jack in the Box has more than 2,000 locations across the US, mainly on the West Coast
Jack in the Box, a leading fast-food chain, has partnered with Impossible Foods to test its plant-based beef patty from October 18, 2021 through December 12, 2021 at participating locations in phoenix, Arizona.
Each restaurant will give guests the option to substitute an Impossible Burger patty for a $1 or $1.50 extra per patty for any Jack in the Box burger on the core menu, including the Bacon Ultimate Cheeseburger, Classic Buttery Jack, Jumbo Jack Cheeseburger and more. The chain says the market test makes Jack in the Box the only major QSR (quick service restaurant) allowing guests to sub an Impossible Burger patty for any core burger.
"We're excited to test the Impossible Burger patty at our Phoenix locations. We feel it is important to give our guests as many options to choose from as possible, because Jack in the Box is all about menu variety and satisfying all types of cravings," said Jack in the Box CMO, Ryan Ostrom.
"Our consumer insights show our guests are interested in plant-based options and we want to give them as many ways to enjoy our products as possible."
With the chain claiming more than 80 percent of QSR guests seeking plant-based burgers for reasons beyond a strict plant-based diet, Jack in the Box's test with Impossible Foods will aim to meet the expectations of flexitarians and those looking to eat less meat.
"We're thrilled that an iconic brand like Jack in the Box would choose Impossible Burger for its menu," said Impossible Foods President Dennis Woodside.
"More and more, meat eaters are looking for new ways to enjoy the same foods they know and love while doing something great for the planet. Jack in the Box is delivering on that with a patty that tastes great in every single burger on its core menu."