Food safety experts at NSF International say Elliott report a "Significant step towards safeguarding food supply"
NSF International food safety experts say challenge will be in effective implementation, as food fraud is a global issue that will require international cooperation and action…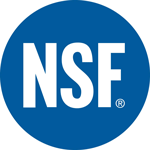 The final report of the Elliott Review into the Integrity and Assurance of Food Supply Networks was published today, 4th September, 2014. Food fraud is the deliberate substitution, addition, tampering or misrepresentation of food, ingredients or packaging. It is considered by food safety experts at global public health organization NSF International to be a global issue that cannot be dealt with solely inside national borders. Effective implementation of the report's recommendations will require industry and government coordination as well as expert support to protect consumers.
"As the Elliott report today makes clear, criminal food fraud is a very serious problem in the international food supply chain, the total scale of which is unknown, but ranging from relatively minor 'casual dishonesty' to organised crime encouraged by huge financial rewards. Limited intelligence means that we simply do not know the exact extent of fraud. What we do know is that it can be a cause of major food safety risks which severely undermines consumer trust in the food industry," said David Richardson, EMEA Food Division Vice President at NSF International, a global public health organisation and leading food safety service provider operating in more than 155 countries.
Professor Chris Elliott of Queen's University in Belfast was commissioned by the UK government to conduct the review in the wake of a major food fraud crisis in 2013 involving horsemeat found in beef products. In the report, Professor Elliott discusses issues impacting consumer confidence in the authenticity of food products, including any systemic failures with implications for food safety and public health, as well as makes recommendations for addressing such failures. His recommendations are based around eight key pillars:
Consumers first – Industry, government and enforcement agencies should always put the needs of consumers above all other considerations. This means giving food safety and food crime absolute priority over other objectives.
Zero tolerance – In sectors where margins are tight and the potential for fraud is high, even minor dishonesties must be discouraged and the response to major dishonesties deliberately punitive.
Intelligence gathering – There needs to be shared investment between government and industry in intelligence gathering and sharing, although to ensure its effectiveness, all organisations must have regard to the sensitivities of the market.
Laboratory services – Those involved with audit, inspection and enforcement must have access to resilient, sustainable laboratory services that use standardised, tested approaches.
Audit – Industry and regulators must give weight to audit and assurance regimes, but also work to minimise duplication where possible. Industry should move to a modular form of auditing.
Government support – Government support for the integrity and assurance of food supply networks must be kept specific, measurable, attainable, realistic and timely (SMART).
Leadership – Clear leadership and co-ordination of investigations and prosecutions is required and the public interest must be recognised in active enforcement and meaningful penalties for significant food crimes. A new Food Crime Unit, based on the Dutch model, should be created within the FSA and become the lead agency for food crime.
Crisis management – When a serious incident occurs the necessary mechanisms are in place so that regulators and industry can deal with it effectively.
NSF International's Opinion
David Richardson commented, "NSF International is supportive of all measures to improve food safety and levels of trust between consumers and the food industry. The Elliott report makes many sound recommendations, which if implemented effectively will provide a vastly superior coordinated approach between government and industry to tackling food fraud. The industry now needs expert support to translate these recommendations into practical strategies and systems to protect consumers as well as their own brands. NSF International has in place a comprehensive service package of consulting, training, audit and testing services to help companies globally tackle the risk of fraud effectively."
NSF International was recently commissioned by the FSA to develop a risk assessment framework, which is discussed in NSF's white paper "The 'new' phenomenon of criminal fraud in the food supply chain." This framework works as an evidence- and risk-based diagnostic tool that helps to identify risk of fraud in the global food supply chain across different product categories.
Professor Elliott has drawn attention to a major problem that not only affects the UK but the entire global supply chain. "Food fraud does not respect national boundaries and that is a major reason why it is so difficult to track. Transparency, traceability and data sharing among government, industry and third-party organisations worldwide will become major themes in addressing global food fraud threats," said David Edwards, NSF International food safety consultant and former director of NSF International's Global Food Safety Division. "Organisations such as NSF International with global resources, technical expertise and cooperative relationships with both industry and government can play a crucial role in facilitating intelligence sharing and developing solutions."
NSF International has thousands of inspectors and other technical resources on the ground as well as global laboratories and testing capabilities. By working with many international businesses and government agencies, NSF is ideally placed to collect and analyse data and provide advice that can help stamp out international fraud.
In light of the Elliott report, what should your business do now?
NSF provides the following advice:
Gain board commitment to focus on this issue and provide the leadership required to set company-wide objectives and implement the necessary staff training programmes.
Review your supplier contracts and make sure your terms and conditions are sufficiently tight. Make it clear that substitution is potentially criminal and will be reported as such.
Know your suppliers – identify and maintain registers of your suppliers and where appropriate, their core ingredient suppliers.  Learn and understand your supply chain beyond the one up/one down approach.
Know your products – set up and maintain specifications, ensure that these document your key supply requirements and put in place enhanced control measures.
Review your product risks and set up appropriate testing programmes.
Be sure to follow up any concerns or complaints as appropriate with suppliers, procurement teams etc.
How can NSF help you?
NSF has developed a comprehensive 7 step approach to help businesses combat the risk of food fraud in their supply chains. This recognises that food fraud is a complex commercial and supply chain issue that cannot be solved by technical teams in isolation. It uses tools we have developed to enable businesses to identify and prioritise product risks, assess the culture of the organisation and its employees in respect of food safety, and put in place training, integrated cross-functional processes and supply chain auditing programmes, together with developing a trusted and sustainable supplier base.
To see the full Elliott report, go to https://www.gov.uk/government/publications/elliott-review-into-the-integrity-and-assurance-of-food-supply-networks-final-report
For more information contact Chris Slack at [email protected] or 01993 885 684.