New factory set to boost supplies of 'gold standard' whey protein
Arla Foods Ingredients is investing €38 million in a new factory in Denmark to meet booming demand for whey protein hydrolysates…

Arla Foods Ingredients is investing €38 million in a new factory in Denmark to meet booming demand for whey protein hydrolysates. The investment will further strengthen the company's position as a global leader in natural whey ingredients.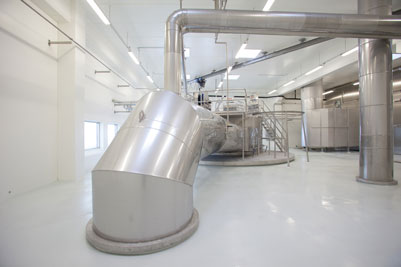 The manufacturing plant is to be located next to Arla Foods Ingredients' existing whey protein facility in Videbæk, Denmark, where the company is also in the process of building a new lactose factory. The whey protein factory is scheduled to be fully operational towards the end of 2016.
The new factory will increase three-fold Arla Foods Ingredients' capacity to produce whey protein hydrolysates, a 'gold standard' form of whey that offers superior benefits compared with intact proteins, and has applications in the infant, sports and clinical nutrition categories.
Henrik Andersen, CEO of Arla Foods Ingredients, said: "When we speak with our customers they make it clear that whey protein hydrolysates are a very big part of their future plans and they are keen to work with companies who can guarantee ongoing security of supply. The investment in this factory sends out a strong signal that Arla Foods Ingredients will continue to be at the vanguard of the hydrolysates sector and that we will be able to satisfy demand while adhering to the strictest quality and safety standards."
The new factory in Videbæk will further the commitments made by Arla Foods Ingredients through its 'Quality starts here' brand platform.
Henrik Andersen added: "There are five cornerstones to Quality starts here, including promising our customers security of supply backed by adequate capacity, logistics and documentation. Our new hydrolysates factory in Videbæk will ensure we can meet this pledge and maintain our position as the world's leading supplier of high quality whey protein ingredients."
Related organisations
Related people