Bigger and better for GO*DO
Organic Italian chocolate brand, GO*DO has unveiled a striking new range of 85g bars, to complement its existing 35g, six flavour offering…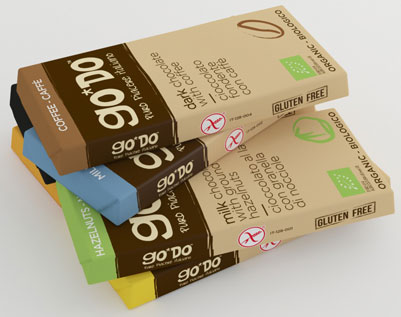 Organic Italian chocolate brand, GO*DO has unveiled a striking new range of 85g bars, to complement its existing 35g, six flavour offering.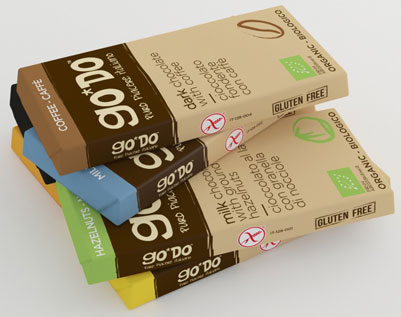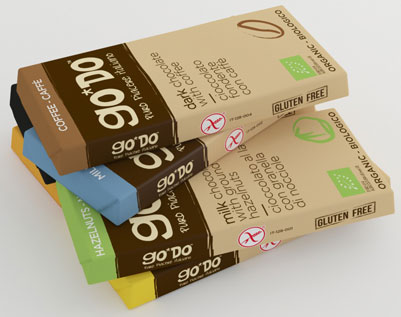 Due for general release on the 1st September 2014, the new 85g bars will be available in Dark Chocolate (70% cocoa solids), Milk Chocolate and White Chocolate flavours. 
Alongside the 35g range, which also includes Dark Chocolate with Almond, Dark Chocolate with Coffee and Milk Chocolate with Hazelnut flavours, the bars feature enhanced recipes and attractive new product packaging, emphasising GO*DO's 'bean to bar' ethos.
Spokesperson for GO*DO, Simon Wright said of the launch: "While GO*DO's 35g range has proven to be incredibly popular, consumers have demanded their chocolate in a larger format, and GO*DO has delivered in the brand's three most popular flavours, at a price point to suit even the reluctant of impulse purchasers."
The launch will be supported with a UK PR and marketing campaign across the print, broadcast and digital space. 
GO*DO Organic Chocolate was created by a family of Italian chocolatiers, who have been creating blends of the finest organic chocolate for more than three generations.  Now operating from state-of-the-art premises near Milan, the GO*DO team has total control over the manufacturing process from bean to bar, from farming the cocoa and harvesting the beans through to creating the chocolate.
GO*DO chocolate is available in Whole Foods and Planet Organic stores, and all good health food retailers throughout the UK, with an RRP of 89p for the 35g bars, and £1.89 for the new 85g bars.  To stock the range, contact Healthy Sales & Marketing on 01403 786460 or email [email protected]
For further information about the GO*DO range, visit www.godochoc.com, 'like' GO*DO on Facebook or 'follow @godochoc on Twitter.