Lemonade Muffins? Whatever next
This year TasteTech will be showcasing brand new concepts from the world of encapsulation at Fi Europe from 19-21 November in Frankfurt…

This year TasteTech will be showcasing brand new concepts from the world of encapsulation at Fi Europe from 19-21 November in Frankfurt.
You'll be able to enjoy a variety of encapsulated ingredients and flavourings in finished products on their stand 9A01. From fizzy lemonade muffins containing juicy lemon flavouring where encapsulated citric acid provides the fizzy effect to sophisticated pectin jellies containing a selection of flavouring combinations – including orange & ginger, apple & blackcurrant and cola & lime – with encapsulated malic and citric acids providing a sour coating which means you can't resist trying another.
TasteTech are also showcasing our longer lasting chewing gum, highlighting how encapsulated technology in high intensity sweeteners (sucralose, acesulphame k, aspartame and stevia), cooling agents (stabilised menthol powder) and flavourings (peppermint, spearmint and range of fruit flavourings) all provide a longer lasting flavour profile.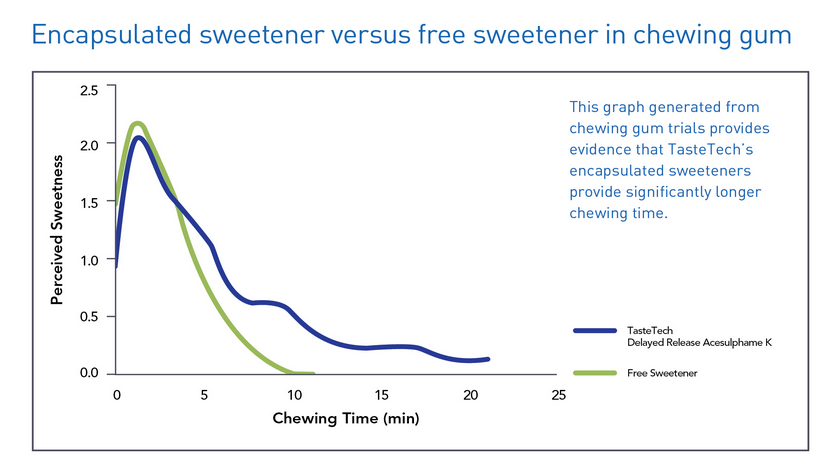 As part of their service TasteTech are offering manufacturers of chewing gum, bakery and confectionery the opportunity to create products using their controlled release technology. With over 20 years' experience in the industry their experts will be on hand throughout the event to explain not only how controlled release technology works, but how your product could benefit!
If you are attending, please visit stand 9A01 and sample their tasty products – first come first served to make sure you don't miss out!
They will be ready to answer any questions you may have. If you would like to speak with anyone in particular, please email [email protected] and they will ensure they allocate time for a meeting on their stand, or for more information visit www.tastetech.com.