Nestlé Waters opens new factory in South Korea through joint venture with Pulmuone
Pulmuone Waters has opened a new USD 53 million bottled water factory in South Korea…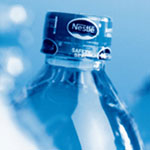 Pulmuone Waters, a joint venture between Nestlé Waters and the Pulmuone Group, has opened a new USD 53 million (more than CHF 49 million) bottled water factory in South Korea.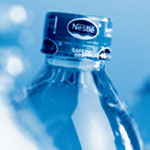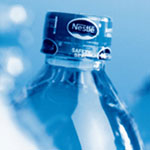 The factory in Edong, Gyeonggi Province, will produce the brands Pulmuone Saemmul by Nature and Nestlé Pure Life.
"Pulmuone Waters has achieved consistent growth in recent years," said John Harris, Chairman and Chief Executive Officer of Nestlé Waters.
"Its success reflects our ability to consistently innovate in the area of bottled water production, technology and services."
The new Pulmuone Waters factory in Edong has a variety of sustainable design features to reduce energy and water use, including glass walls in production areas to maximise natural light and a waste water treatment system.
The bottles made in the factory have a 'short cap' design to reduce waste and are made from light-weight, recyclable polyethylene terephthalate (PET) plastic, enabling a saving of more than 1,700 tonnes of CO2 emissions a year during manufacture.
Related organisations
Related people