Nestlé expands Dominican Republic dairy factory
Nestlé has inaugurated the expansion of its milk factory at San Francisco de Macorís, in the Dominican Republic…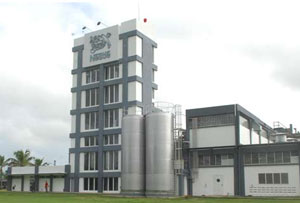 Nestlé has inaugurated the expansion of its milk factory at San Francisco de Macorís, in the Dominican Republic, in the presence of the country's President.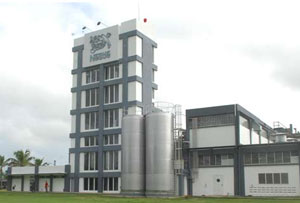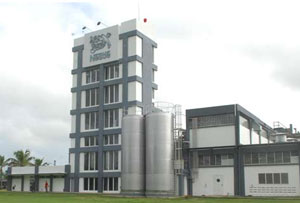 The factory, in the country's north-east, is benefiting from an investment of 12.9 million CHF (560 million pesos) and the installation of milk evaporation equipment for the production of Carnation Evaporated Milk, its main product.
"With this expansion, Nestlé is reaffirming its confidence in the country, and its commitment to national milk production," said Claude Mamboury, head of Nestlé in the Dominican Republic.
"We are strengthening our roots in San Francisco de Macorís. We are here to stay. Nestlé is a company that has always had a long-term perspective," he added.
The factory processes fresh milk which arrives daily from 44 milk collection centres in 11 provinces across the country. Nestlé's purchase of milk nationally provides employment for a total of 4,500 people, both directly and via the wider agricultural sector.
Globally, Nestlé provides technical assistance to farmers in 22 of the 32 countries where it has milk operations and engages with some 450,000 dairy farmers worldwide through sustainable sourcing initiatives like the Farmer Connect programme.
Nestlé has been present in the Dominican Republic for more than half a century and Carnation Milk has been produced on the San Francisco de Macorís site since 1971.
In addition to the San Francisco de Macorís factory, there is a second Nestlé site at MadreVieja, in San Cristóbal, which produces culinary products – including Maggi brand products – some of which are exported to the US and the Caribbean region.
The Dominican Republic is the headquarters of Nestlé in the Caribbean, providing goods for 40 million consumers across 29 territories.