How To Fly A Spitfire: the newest gin on the block on playing the long game with the drink of choice
Posted: 27 October 2016 | Denise France, Spitfire Heritage Gin | No comments yet
People are falling in love again and the passion for gin doesn't show any sign of slowing down. Denise France, CEO Spitfire Heritage Gin talks us through the gin revolution…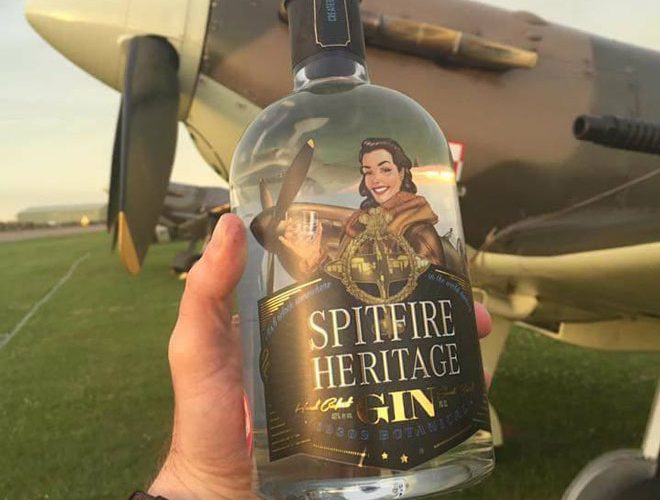 Every day another gin appears on the market. People are falling in love again and the passion for gin doesn't show any sign of slowing down. What we were sure about was that we were not going to launch 'just another gin'.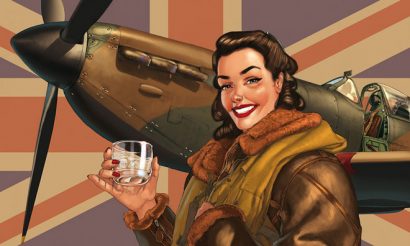 We knew we wanted an authentic 1930s gin: refreshing, aromatic and beautiful. The simplest solution seemed to be to approach world champion gin maker and master distiller John Walters. We knew we wanted the gin's flavour to be influenced by the wartime ATA women pilots who flew Spitfires.
So, when we were developing the gin we asked John if he would create an authentic 1930s botanical gin using some elements we wanted to include for those young lady pilots. They were rosemary for remembrance, borage for courage, rose petals for the flowers of Britain and blood orange. We also have star anise, almonds, coriander, another two types of orange and, of course, juniper.
The journey had begun for our new small batch, single estate gin from the 2015 world champion gin maker no less and one of only three single estate gins distilled in the UK. Now we needed a label design. Naturally we turned to another A-lister; Romain Hugualt, the Frenchman acknowledged as the number one aviation pin up artist. He worked with us to create our first label aviatrix. We call her Bunny.
We had the gin, the brand, the labels and a trade launch that was everything we'd hoped for. We knew we had a knock out gin that looked as good as it tasted. But that didn't mean that expert tastings didn't leave us wracked with nerves. However our Master Distiller's skill was etched in every sip; tastings were 100% positive and we soon found ourselves with national distribution through Wine Rack and stocked by national and international distributor Hammonds of Knutsford.
Brought to market by a team led by the founder of The Spitfire Heritage Trust, what we make is as authentic as its namesake. It is already finding favour with leading quality retailers and retail suppliers – with Wine Rack among the first to stock nationwide.
Since launch our reach into the market is growing, but we're keeping the brand exclusive to the best high-end retail outlets.
The techie stuff
Why is single estate small batch so important? With small batch distillations there are no nasties – because boiling point for the liquor is reached sooner. And that means you get a 100% clean finish. 
Gin is made from Vodka. As a single estate distiller we grow our own crops and distil them into vodka, then turn our own vodka into an utterly sublime gin. Almost all other small batch producers buy in their vodka from larger suppliers who distil on an industrial scale.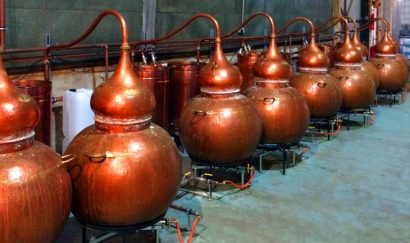 Thing is: You can't make perfect vodka on an industrial scale, and, without perfect vodka, your gin is just not tickety-boo in our book.
The first fraction of product off the still is called the heads; the last is called the tails. The flavour of the vodka from the heads and tails is, quite frankly, dreadful.
The bit in the middle is the heartof the spirit. It's the best bit. The aim is to isolate the heart with no contamination either side from heads or tails
The larger the still – the larger the percentage of heads and tails you have to deal with. Distilling in small batches allows us to completely remove the heads and tails; leaving only the creamy delicious heart (see diagram)
So, like our Spitfire girls, we started with something perfectly engineered – in our case its perfect vodka.
________________________________
John Walters, Master Distiller
Multi award winning Master Distiller John Walters, has worked his alchemy to create a 1930s retro gin of exceptional quality, worthy of the Spitfire name.
In 2015 John was awarded Best Gin in the world at the San Francisco World Gin Awards, a double gold medal (that's best of the best).
He also won Best Rum in the world (with his salt rum) that same year at the Hong Kong Rum Expo. 
To best appreciate Spitfire Heritage Gin, serve over crushed ice, or one to one with a simple tonic.