A closer look at… GBBO Week #9: 10 fun French food facts
Take a look at New Food's profile of France as we try and give you an insight into some quirkier aspects of what makes French food fundamentally French…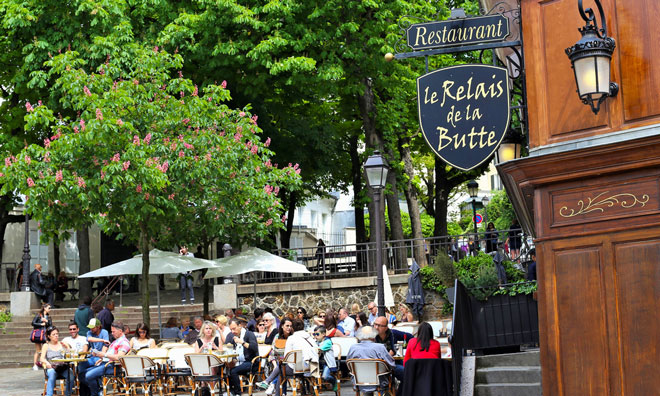 Welcome to our GBBO online feature in which we will briefly pick apart each episode of the UK television sensation Great British Bake Off as it continues its seventh series and consider a related issue each week that faces the food industry as highlighted in the show.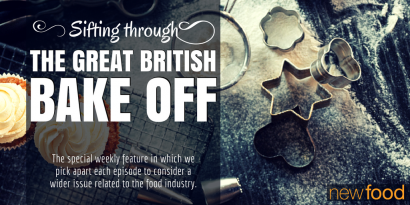 Bonjour! This week our task became to unpick la cuisine française in Patisserie week.
Sacré bleu it was a dramatic week as we enter the business end of Bake Off and the show's penultimate episode on the BBC as delicate, intricate French delights were everywhere to be seen and the bar raised ever higher.
Here's our petit roundup of what went down in the semi-finals:
________________________________
Star Baker – Andrew
Eliminated – Selasi
Why? – Unfortunately at this late stage the competition is fierce and it is more a credit to the other three than a disrespect to Selasi to admit they were just better bakers in week 9. 
Highlight of the episode – An emotional farewell to our beloved Selasi.
________________________________
And so in line with the week's French patisserie theme, New Food decided to profile L'Hexagone and take a closer look at France's world renowned cuisine – so much so it is protected by UNESCO who describe it as "intangible cultural heritage".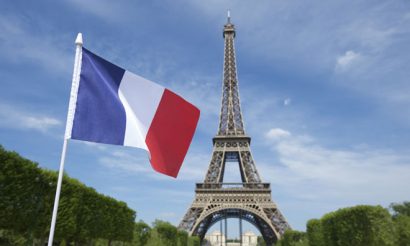 France, with its 66 million inhabitants, boasts an undeniably rich history, defined by characters as grandiose as the flamboyant Louis XIV and the fatally-ambitious Napoleon and this has helped to shape its cuisine into something equally as diverse and quintessentially unique. France maintains a naturally strong field-to-table approach resisting where many European countries have not, the power of Americanised restauration rapide (fast food) and food chains and proudly defending a culture of independent, high quality haute cuisine.
Take a look at New Food's 'did you know' feature as we try and give you a quickfire insight into some quirkier aspects of what makes French food fundamentally French.
Here are ten things you perhaps you might not know about French food and drink:
1. Brielliant!
A different cheese for every day of the year? It's almost true that France has a different fromage for every day of the year as is the incredible importance of the stuff to the national cuisine. Notable varieties include Camembert, Brie de Meaux, Roquefort, Boursin, Reblochon, Munster, Pont l'Évêque and Époisses…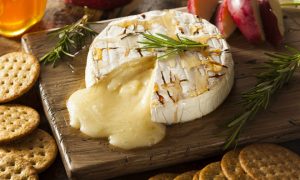 2. Shelling out a lot
The French eat approximately 500,000,000 snails per year. Love them or hate them, snails are an iconic must-try for any tourist and the French certainly don't hold back on annual consumption. 
3. Doughn't know how they manage 
Ten billion baguettes are produced each year which interestingly, are legally only allowed to contain three ingredients: flour, yeast and salt, and must weigh 250g.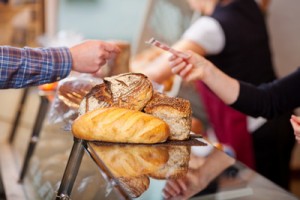 4. Power exporter 
France is the world's fourth largest exporter of agricultural products in terms of value of goods exported. (CFA)
5. Horsing around
It is normal to see horse or rabbit amongst items on a restaurant menu.
6. "Wine …the intellectual part of the meal." – Alexandre Dumas, 1873
As told by the great author of the Three Musketeers, wine is traditionally considered a staple part of any French meal and the choice of grape and type of wine is typically dependent on the dish.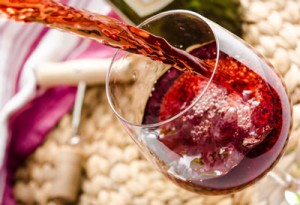 7. A world first
Côte-Rôtie is a French wine in the northern Rhône region of France. It boasts the earliest recorded production of wine that dates to the 2nd century BC when the Romans settled in the regions around Vienne.
8. Quality over quantity
AOC, Appellation d'Origine Contrôlée, is a system of labelling products – wine, cheese, chickens, olive oils, potatoes and even lentils. It serves as a guarantee of the origin of a product and its quality and serves to uphold France's great global reputation as the home of a wonderful cuisine of inherent quality. 
9. An important diversity
There is a great regional diversity to French cuisine. For example, the Provence region uses predominantly olive oils, tomatoes and herbs in many dishes while in Normandy, the food is more influenced by butter, crème fraiche and apples. Meanwhile, the Alps region is known for its cheese dishes, including fondue and raclette, and the Alsace region has a strong German influence which includes beer and sauerkraut.
10. A rich history
The modern restaurant has its origins in French culture. Prior to the late 18th century, diners who wished to "dine out" would visit their local guild member's kitchen and have their meal prepared for them. In 1782 Antoine Beauvilliers, pastry chef to the future Louis XVIII, opened one of the most popular restaurants of the time – the Grande Taverne de Londres – in the arcades of the Palais-Royal, Paris.
It is clear that the French have an extensive history of culinary prestige and we hope you enjoyed our rundown of ten fun facts about French food and drink. 
We'll see you next week…