Halal-labelled soft drinks: Transparency and traceability
Posted: 23 August 2016 | Hope Lee, Senior Industry Analyst, Euromonitor International | No comments yet
Hope Lee, Senior Industry Analyst, Euromonitor International discusses the importance of labelling not only for transparency and traceability but also for value and religious importance.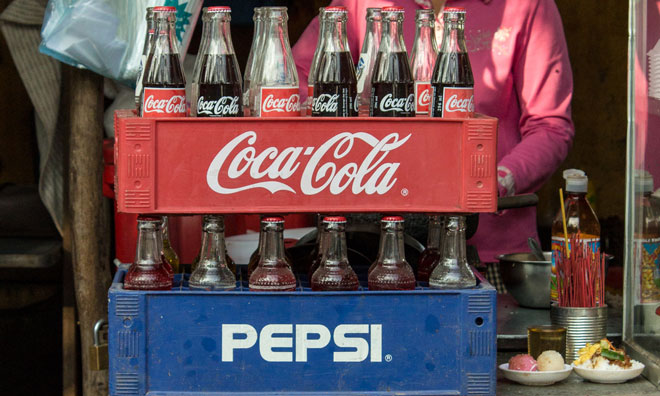 Food and beverages labelling is important; this is true not only for transparency and traceability but also for value and religious importance.
Halal-Labelled Soft Drinks
Coca-Cola Malaysia recently refuted allegations that its imported Coca-Cola UEFA Euro 2016 limited edition aluminium bottles, sold in selected outlets in the country, contain alcohol.
The company issued a statement that although the limited edition bottles were not produced in Malaysia but imported from Europe:
"The ingredients and manufacturing process used in the production of Coca-Cola beverages are rigorously regulated by the government and health authorities in more than 200 countries which have consistently recognised the drink as a non-alcoholic product".
It further said that "these include countries where Islam is the major religion".
Coca-Cola had been the official sponsor for UEFA Euro since 1988, and launched a special edition Coca-Cola UEFA Euro 2016 aluminium bottle in Europe. Coca-Cola Malaysia imported these collectables to be sold for a limited time in selected outlets in Malaysia. UEFA has a wide appeal to football fans in Asia and many young people are happy to stay up late at night to watch live matches, necessary due to the time difference. Facing such a huge market, many multinationals, particularly sports sponsors, recognise and respect the importance of local religions in their business practices.
Indonesia and Singapore
Euromonitor's Ethical Labels database shows that Indonesia has the largest retail value sales of soft drinks, carrying a halal label within the 26 countries researched.
With sales of US$4.7 billion in 2015, halal-labelled soft drinks are represented across all soft drinks categories in the predominantly Muslim country of Indonesia. Sales are forecast to reach US$6.3 billion by 2020.
Singapore, perhaps the most cosmopolitan country in the region, is known for four major religions – Buddhism, Islam, Hinduism and Christianity. Christianity in Singapore is not tied to a particular ethnic or racial group, although most Christians are Chinese.
Our research findings demonstrate that halal-labelled soft drinks are available across all categories, with juice and RTD tea contributing the most in sales. Major international brands carry halal labels including Ribena (Suntory), Pokka (Sapporo), Sunkist (Sunkist Growers) and a range of Coca-Cola's products.
China
China has one of the largest halal-labelled packaged food markets; however, halal soft drinks are not easily found on the shelf. In China specifically, where general food safety is a great concern, halal is considered a general testimonial of trust and assurance of food quality, an appeal extending beyond its religious priority. Soft drinks manufacturers could explore both the potential for halal labelling in attracting consumers on religious grounds, and also utilise halal labelling for positive reassurance of food safety.
The UK
In Western Europe, the Netherlands and the UK have prominent halal-labelled soft drinks. In the UK, Barr's juice drink Rubicon is readily available in many independent groceries. On its website, Barr specifically quotes this information concerning its products from the GMWA (Halal Foodguide Service) and Muslim Law (Sharia) Council UK:
"Having studied the documents submitted to us regarding the composition and the procedure involved in the production of our soft drinks, they are in compliance with the rules of sharia and therefore are halal for Muslims to consume."
Like the situation of certification for Rainforest Alliance, Fairtrade and MSC, a variety of Islamic groups are involved in halal certification, with companies that want their products to carry a halal label paying fees for inspection and certification. There is a range of Halal certification in different countries/regions, including EUROHalal (Office of Control and Certification) and Halal Ireland (Department of Halal Certification).
This means the halal label is a widely recognised and significant consumer label in many countries. We will further discuss the commercial opportunity for halal-labelled foods and beverages in the coming months. Passport Ethical Labels is our brand new research database created in response to the growing movement towards sustainability, social responsibility and transparency on labels. It is the first comprehensive quantitative and qualitative, fully transparent system, translating social and ethical concerns into business opportunities. 
Hope Lee, Senior Industry Analyst, Euromonitor International