The essential guide to growing fruits all year long
Posted: 4 May 2016 | Lisa Farland, Content Writer, Happy to Survive | No comments yet
Here, Lisa Farland of Happy to Survive discusses growing fruit and provides some useful tips on the subject in an infographic…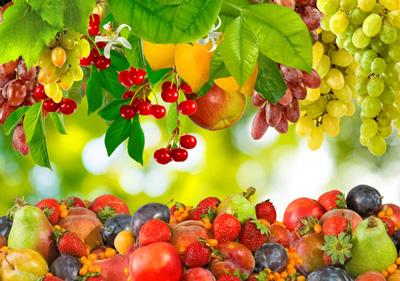 Everyone envies orchard owners because of their access to fresh fruits all year long. But, the truth is, growing fruit trees is not as hard as it seems and anyone can easily have them right in their backyards.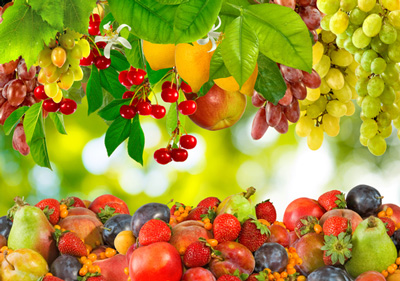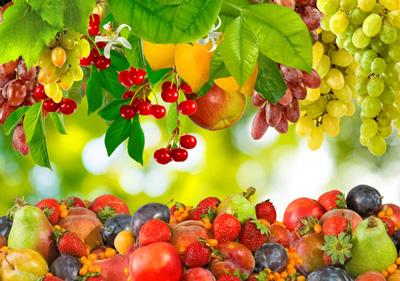 Aside from a constant fresh supply, an even better benefit to having backyard fruits is that it allows one to gain better control of what chemicals go into their fruits. In addition, it also forces one to add physical activity in their daily routines since they have to make sure that the trees are well taken care of.
A helpful infographic (below) shows just how easy it is to start growing fruits.
Four Seasons of Fresh Fruits
If you are excited to make summer thirst quenchers and cocktails, the harvest season for blueberries, raspberries and peaches is perfect timing. You do not even have to wait long since it just takes about 1 to 3 years for them to start bearing fruits after planting.
The biggest worry any gardener has for their plants is the change of season. Not all plants thrive during winter but it also does not mean that they can't make it through the cold. During the cold weather, you can protect plants like bananas by wrapping it up or bringing them indoors.
Other fruits that do well in the colder months include the persimmon, cranberries, blackberries and cactus pears. Have them in your garden and you get fresh fruits regardless of the season.
Growing Fruits in a Tiny Garden
Another major concern that homeowners have about growing fruits in their backyard is space.
Contrary to what people think, you do not really need a very large space to do that. In fact, you can grow fruits in your backyard by using pots or trellises to maximize the space in your tiny garden. As a homeowner, you only have to be creative in using vertical space.
Constant pruning is also recommended as it helps create a more manageable garden and also encourages the plants to produce more fruits.
Other Important Guidelines for Growing Fruits
Aside from figuring out the best season to start growing fruit plants and trees, the guide below will also tell you just how much sun – or shade – each of the 12 plants need as well as the type of soil that they prefer to grow in.
Not all of these fruits can be grown anywhere in the country. There is also a hardiness zone that will show which fruits can best be grown depending on the climate that you are in.
Selling, Sharing and Storing Fruits
Taking care of fruit trees and plants does not end at harvest time. After all, if you are constantly harvesting fruits from your trees then it would not be long until you have shelves full of them.
What's the best way to keep them fresh for as long as possible?
The guide below also shows you how. Depending on the fruit, you can store them from two days to two months in a refrigerator while some fruits such as bananas and persimmons do not require refrigeration.
Storing fresh fruits in a freezer helps them last even longer – even up to a year for many of them!
Go through the extremely helpful infographic below. Not long after, you will surely find yourself itching to wear your gardening gloves and start planting fruit trees and plants. That means more movement for you and more fresh fruits all year long – hooray to a healthier you!
Don't forget to share your bountiful harvest with friends and family or create and sell juices, jams and pies!
How to grow fruit all year round by team at Happy to Survive.
How to grow fruit all year round by team at Happy to Survive.
Biography
Lisa Farland is a content writer in Happy to Survive – a blog that will help you thrive and survive, and offers articles about preparedness, and off-the-grid, self-reliant living. Lisa is an avid minimalist camper, prepper and survivalist.