Fish Processing: JCS Fish – a family firm making waves
Founded in 2000 by Louise and Andrew Coulbeck, Grimsby-based JCS Fish is an independent seafood company built on many years of fish experience. It is also rapidly becoming famous as producer of the 'BigFish Brand' of salmon products.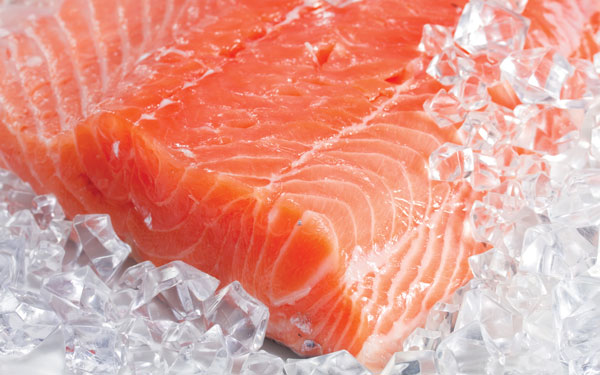 Although Grimsby is a fishing town that's now largely without a fishing fleet, in recent decades it has reinvented itself to become the world's biggest seafood production hub. Overall, some 80% of all the seafood products eaten in the UK are made within the Grimsby area.
JCS founders, Louise and Andrew Coulbeck, were born and bred in the Grimsby area and both come from families with a strong background in trawling and fish processing. Andrew began his career in the family firm, Richard Coulbeck Ltd (RC Ltd), which initially specialised in buying and selling dogfish. RC later purchased Jack Smith's Limited, a local firm renowned for sourcing and supplying premium wild salmon from Scotland and Ireland. Founder, Jack Carlisle Smith, wanted to retire but stayed with the business for five years, passing on his 50 years' of knowledge and his fish handling skills to Andrew Coulbeck.
When the market for dogfish collapsed due to sustainability concerns, RC Limited was closed. Andrew wanted to continue in the family fish tradition and – with Jack's help and training – had himself become one of Grimsby's most well-known salmon experts. He therefore decided to set up a new business, JCS Fish, focusing on farmed salmon.
Farmed salmon had started to appear in the market in the early 1980s, but both supply and demand were growing rapidly and JCS took advantage of increased availability to supply farmed salmon to the foodservice trade. It sourced and bought whole fish direct from Scottish and Norwegian producers, freezing and cutting convenient fillet formats for the restaurant and catering trade. The business grew rapidly through word of mouth, trading on a growing reputation for top quality and an ability to fulfil orders in small quantities that also made salmon accessible to smaller customers.
The rest of this article is restricted to logged-in members. Login or subscribe free to read it.
Issue
Related industry sectors