Recent developments in mycotoxin analysis
Mycotoxins are natural contaminants of several agricultural products and derivatives produced as secondary metabolites by several filamentous fungal species. Their presence in food and feed can cause serious risks to human and animal health due to adverse toxic effects; therefore maximum permitted levels have been fixed for the major occurring mycotoxins in several commodities at European and international level.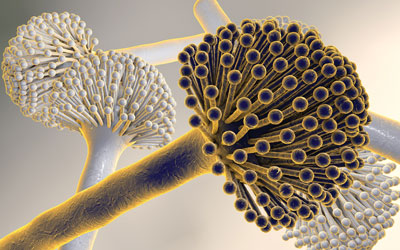 The mycotoxins of major concern are: the aflatoxins (aflatoxin B1 is the most potent naturally occurring carcinogen known), the trichothecenes (a structurally related family of cytotoxic compounds) including deoxynivalenol (DON), T-2 and HT-2 toxins, the zearalenone (a potent estrogenic mycotoxin), the fumonisins (predominantly fumonisin B1, a possible carcinogen to humans) and the ochratoxins (predominantly ochratoxin A, a potent nephrotoxin). Sensitive, reliable and accurate methods of analysis are hence required to gather adequate information on the levels of exposure to these mycotoxins and to fulfill regulatory requirements.
Analytical methods for mycotoxins in feed and food commodities generally include three steps: i) extraction of the toxin from the matrix with a suitable solvent, ii) purification of extract to eliminate co-extracted interferences, and iii) detection/determination of the toxin by an appropriate analytical instrument/technology. Due to the different chemical structures of mycotoxins and the wide variety of mycotoxincommodity combinations, a wide number of different analytical methods have been developed and validated.
Purification of extracts is essential for the analysis of mycotoxins at regulatory levels, and it usually involves the use of solid phase extraction (SPE), multifunctional (e.g. MycoSep®) or immunoaffinity columns (IACs), the last being the most commonly used in official methods due to the specificity of antibodies providing cleaner extracts with respect to other clean-up methods. Recently, SPE columns based on molecularly imprinted polymers (MIPs) or aptamers have been developed for selective extraction of mycotoxins…
The rest of this article is restricted to logged-in members. Login or subscribe free to read it.