Temperature control strategies for smarter energy use in refrigerated warehouses
Temperature is generally considered as the single most important factor for determining food quality and safety. This definition means that a lot of other process parameters or storage conditions may more or less influence upon the food product in different industrial situations, but temperature is the main physical value as its impact is always enormous.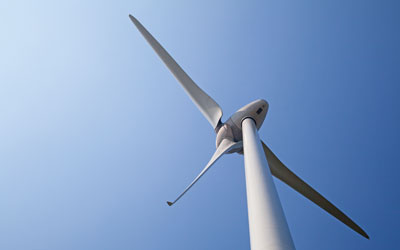 Hence, we will never be wrong to say that "proper temperature control, temperature control and again temperature control" is the prime simple receipt for the success of every food processor, store operator or retailer. The temperature-controlled cold supply chain for refrigerated processing, storage, distribution, retail and household handling of foods is therefore of paramount importance for guaranteeing safety, quality, wholesomeness and extended shelf-life of perishable commodities.
Reducing energy consumption throughout the cold chain (and more specifically during cold storage) is vital since about 40% of the global food output requires refrigeration, while 17% of the electricity consumed worldwide is used for refrigeration and air conditioning. Proper temperature control is a key factor for achieving an economical use of energy in the cold storage sector.
From the viewpoint of product safety and quality, the 'Golden Rule' is that storage temperature must be maintained as constant as possible. In that context, numerous product-specific data for the practical storage life of different chilled and frozen commodities, kept at the well-known constant storage temperatures, are published in the specialised literature. However, the 'Golden Rules' and strategies for energy savings might often contradict the safety and quality related requirements. For instance, the so-called 'passive' Thermal Energy Storage (TES) involves artificial temperature fluctuations to accumulate cold in the refrigerated products, when excessive and cheap energy is available, and to release this accumulated energy at the time of peak loads, when the energy demand is higher. Such approaches are very intuitive and proven in real practice for many years. The need for additional investment to build real 'active' TES systems is thus avoided…