Optimising efficiency at the world's largest dairy processing plant
A look at Arla Foods' 'zero carbon' dairy processing site in Aylesbury – a world first…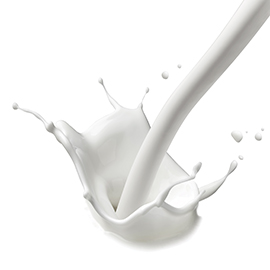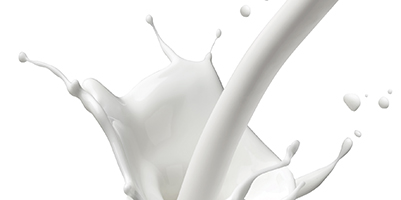 In May 2014, Arla Foods officially opened its 'zero carbon' dairy processing plant in Aylesbury. The facility, which is a world first and the UK's largest, brings together a number of innovative features and in doing so, acts as a showcase for the development of efficient and environmentally friendly design in food processing.
The £150 million Aylesbury dairy – funded entirely by the company itself and claimed to be 'the world's largest and most technically advanced' – is by far Arla's largest single investment and has the potential to produce up to 1.5 million bottles of milk a day. The facility is capable of processing up to 240,000l per hour, or one billion litres of milk annually, and the milk is procured entirely from around 900 British farmers, most of whom are owners of the company. While it has already achieved many of its targets, the ultimate goal is to become not only the largest, but also the most efficient facility of its kind when it reaches full capacity.
Among the cooperative dairy companies, Arla is the third largest in the world, with Arla Foods UK being Britain's biggest dairy company, processing 3.5 billion litres of milk a year. It is co-owned by 13,413 dairy farmers across Sweden, Denmark, Germany, Belgium, Luxembourg and the UK, over 2,800 of which are British. In 2014 the company produced 13.4 billion kilograms of milk.
Having been approved by the Aylesbury Vale District Council in September 2011, the facility, covering a 70 acre greenfield site in Aylesbury, was officially inaugurated in May 2014 by the Secretary of State for the Department of Environment, Food and Rural Affairs, The Rt Hon Owen Paterson MP. The site of Aylesbury was deemed by Arla Foods as the optimal logistical and sustainable solution, sited at a convenient location between its farmers and its customer base.
From Arla's perspective, the business case for the plant was essential for supporting the cooperative's growth ambitions within the UK. The plant also serves as a model for 'green' development, as the design of the building itself reduces greenhouse gas emissions by 60% before adding renewable energy sources or additional operational efficiencies. Water usage has also been reduced by utilising water recovery and rainwater harvesting and the facility has already achieved zero waste to landfill. In order to reach its goal of zero carbon status however, the company will continue to make the most of cutting edge renewable energy sources available in any future developments. As part of this drive, the company's plans include a target of 30% of the all the dairy's energy coming from renewable sources by 2020…
Issue
Related industry sectors