Optimising efficiency at the world's largest dairy processing plant
In May 2014, Arla Foods officially opened its 'zero carbon' dairy processing plant in Aylesbury. The facility, which is a world first and the UK's largest, brings together a number of innovative features and in doing so, acts as a showcase for the development of efficient and environmentally friendly design in food processing.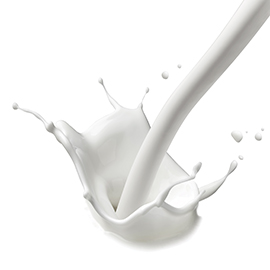 The £150 million Aylesbury dairy – funded entirely by the company itself and claimed to be 'the world's largest and most technically advanced' – is by far Arla's largest single investment and has the potential to produce up to 1.5 million bottles of milk a day. The facility is capable of processing up to 240,000l per hour, or one billion litres of milk annually, and the milk is procured entirely from around 900 British farmers, most of whom are owners of the company. While it has already achieved many of its targets, the ultimate goal is to become not only the largest, but also the most efficient facility of its kind when it reaches full capacity.
Among the cooperative dairy companies, Arla is the third largest in the world, with Arla Foods UK being Britain's biggest dairy company, processing 3.5 billion litres of milk a year. It is co-owned by 13,413 dairy farmers across Sweden, Denmark, Germany, Belgium, Luxembourg and the UK, over 2,800 of which are British. In 2014 the company produced 13.4 billion kilograms of milk.
Having been approved by the Aylesbury Vale District Council in September 2011, the facility, covering a 70 acre greenfield site in Aylesbury, was officially inaugurated in May 2014 by the Secretary of State for the Department of Environment, Food and Rural Affairs, The Rt Hon Owen Paterson MP. The site of Aylesbury was deemed by Arla Foods as the optimal logistical and sustainable solution, sited at a convenient location between its farmers and its customer base.
From Arla's perspective, the business case for the plant was essential for supporting the cooperative's growth ambitions within the UK. The plant also serves as a model for 'green' development, as the design of the building itself reduces greenhouse gas emissions by 60% before adding renewable energy sources or additional operational efficiencies. Water usage has also been reduced by utilising water recovery and rainwater harvesting and the facility has already achieved zero waste to landfill. In order to reach its goal of zero carbon status however, the company will continue to make the most of cutting edge renewable energy sources available in any future developments. As part of this drive, the company's plans include a target of 30% of the all the dairy's energy coming from renewable sources by 2020.
A model of resource efficiency
Arla is keen to see the building as a beacon for inward investment and a showcase of sustainable development. At the launch, Peter Lauritzen, CEO of Arla Foods UK explained: "The size and scale of our new dairy reinforces Arla's leadership in the dairy industry and we have drawn a line in the sand when it comes to next generation fresh milk processing. Aylesbury has taken advantage of previously untapped technologies and an investment of this scale sends a compelling message to our farmer owners, customers and employees that we have made a long-term commitment to the UK."
Processing itself is a fully automated system. In six miles of pipes, raw milk can be separated, standardised, homogenised and pasteurised in under a minute. The processing technologies in use have been carefully chosen to minimise their environmental impact, which is especially important given the scale of the operation (its 12 raw milk silos are capable of holding up to 300,000l each). In achieving a design and layout for the facility to achieve Arla's greenhouse gas emissions targets, the first step was to make milk processing as efficient as possible, including relatively simple elements such as ensuring the vast refrigerated milk storage area is positioned north to minimise solar gain. Each process is also located as close as possible to neighbouring processes to minimise pipework runs. Processes with similar temperatures were also placed close together to avoid the need to make large changes to process water temperatures.
Maximising recycling opportunities
The site has its own onsite blow moulding facility, which has the capacity to produce 40,000 bottles an hour, and the bottles themselves have been optimised for resource efficiency, as they are of a specific lightweight design which is 25% lighter than a standard milk bottle, and are produced from 30% recycled material. Its recycling facilities also include an innovative machine that crushes milk bottles, feeding milk to the anaerobic digestion tank and plastic to a baler. In a closed loop system, the plastics are collected and recycled before being sent to a milk bottle manufacturer which, in turn, supplies back to Arla Foods. This is just a starting point however, as the company already has plans to increase the use of recycled material in bottles to 50% by 2020.
The amount of water needed across the site has been reduced by utilising water recovery and rain water harvesting. Milk contaminated water is being turned into useful energy via an anaerobic digestion plant which can handle up to 500,000l of waste a day. This waste is broken down by bacteria into solid waste and biogas. The nutrient rich solid waste can be spread straight onto farmland, which has the additional benefit of saving on waste disposal costs and helps the facility to achieve its goal of zero waste to landfill. Arla has also opened a dedicated biofuel filling station at its Aylesbury dairy, along with plans to convert its entire fleet of vehicles to dual-fuel. In addition, the site also has an extensive ecological management plan in place designed to protect local wildlife.
Alongside its environmentally conscious approach, Arla has also been careful to invest in its local community. During the build process, the site created about 1,000 construction jobs and it now currently employs around 700 people, which is expected to generate £20 million in annual wages across the local economy. In doing so, it has committed to a significant training programme, including the development of technical skills through a dairy food manufacturing excellence programme and has employed over 90 apprentices from the area.
Further supporting the company's commitment to the UK, Arla has continued to invest in new technology across several sites, such as its packing operation at Oswestry, Shropshire, where it has created new cheese packing facilities. Such investments are focused on the development of new product ranges during 2015. In total, its investment in its UK sites during 2015 will amount to almost £40 million.