Carving a way forward for CBD and other non-psychotropic cannabinoids
Dr Robert Verkerk, Dr Parveen Bhatarah and Dr Ignazio Garaguso explore the future of CBD and other non-psychotropic cannabinoids and cannabimimetics.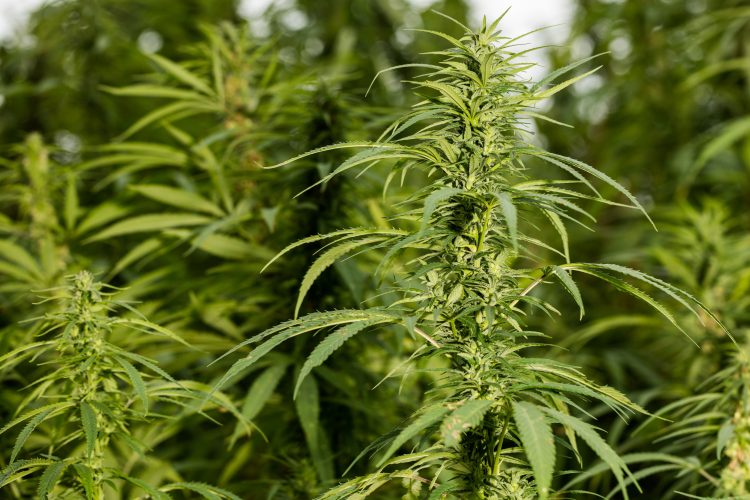 The explosion of the market for cannabidiol (CBD) in the USA, Europe and beyond is unprecedented in the natural products sector. It was triggered by the reported effects of a low-THC form of CBD on a young girl, Charlotte Figi, in Colorado, USA in 2013 who suffered from a severe and rare form of epilepsy, Dravet syndrome.1 
The profound interest in CBD and other cannabinoids, 120 of which have been isolated from the cannabis plant, Cannabis sativa L. alone,2 is due to these compounds' ability to interact with cannabinoid receptors throughout the body. The endocannabinoid system (ECS) has been found to have potential effects on mood, memory, pain sensation, appetite and the immune system, as well as play a role in fertility, pregnancy and pre- and postnatal development.3-9
Additionally, a diverse range of cannabinoids or cannabinoid-like molecules (cannabimimetics) have been identified in a wide range of plants other than cannabis, including cacao (Theobroma cacao), black pepper (Piper nigrum) and cone flower (Echinacea spp.).10 They may also be biosynthesised from yeasts (eg, Saccharomyces cerevisiae).11
The future of CBD and other non-psychotropic cannabinoids and cannabimimetics in the health secto
The most abundant bioactive compounds found in hemp are the acid forms of Δ9-tetrahydrocannabinol (THC), cannabidiol (CBD) and cannabinol (CBN), followed by cannabigerol (CBG), cannabichromene (CBC) and cannabinodiol (CBND).12 The respective cannabinoid acids decarboxylate to produce each of these key cannabinoids. Many have weak or no psychoactivity and, therapeutically, might have broader applications than THC.
Cannabigerol (CBG), which is also not considered psychoactive, along with CBD, is one of the major cannabinoids found in most cannabis varieties.13,14
Depending on their origin, cannabinoids can be classified as endocannabinoids (analogues of those produced within the body), phytocannabinoids (sourced from plants), or synthetic cannabinoids (artificially or biosynthetically produced).
Cannabinoid isolates (of a single cannabinoid molecule) and synthetic preparations of cannabinoids are easier to characterise and as a result, it's generally simpler to gain regulatory approval for them, than it is for 'broad spectrum' extracts. The latter include other secondary plant metabolites, including flavonoids and terpenes, which may provide specific opportunities for health effects based on interactions among the myriad chemicals found in the cannabis plant.15 This synergism is referred to as the entourage effect.16
Unlike CBD, which has a relatively weak affinity for the body's cannabinoid receptors, CBG is thought to elicit most of its health effects through a stronger, direct interaction with these receptors. In this way, CBG is thought to be able to buffer some of the psychoactive effects of tetrahydrocannabinol (THC), as the intoxicating compound would ordinarily act through its own interaction with these receptors without much competition.17-19
The potential of the CBD and cannabinoid market is emphasised by a recent study by the Association for the Cannabinoid Industry (ACI) that forecast sales of CBD products in 2021 at £690m in the UK alone.20 The CBG market likely holds similar potential.
Regulatory challenges for CBD and low-THC cannabinoids
Extracts of Cannabis sativa and derived products containing cannabinoids, as well as synthetic cannabinoids, when presented in products for human consumption in the EU, are considered 'novel foods'.21 A novel food is defined as a food or ingredient that has "not been consumed to a significant degree by humans in the EU before 15 May 1997". The Novel Food Regulation (EU) 2015/228322 includes an application procedure (for foods and food ingredients that are fully novel) as well as a notification procedure (simplified application for traditional foods with a safe history of use in one or more third countries).23 The adjacent Implementing Regulation (EU) 2018/45624 allows food business operators to clarify novel food status before proceeding with the expense of an application.
Distinct from the authorisation of novel foods which aims to deem such foods, assuming the applicant's conditions of use, safe for consumption, is the regulatory framework that permits nutrition or health claims to be used for the given food or ingredient (Regulation (EU) 1924/2006). The European Food Safety Authority (EFSA) provides extensive guidance both for novel foods25 and health claim26 applications.
While the European Commission (EC) paused the processing of novel food applications for CBD and other cannabinoids in 2019, pending concerns over CBD's potential narcotic status, clarification of its non-drug status by the United Nations' (UN) Commission on Narcotic Drugs in December 2020 has reopened the door to applications.27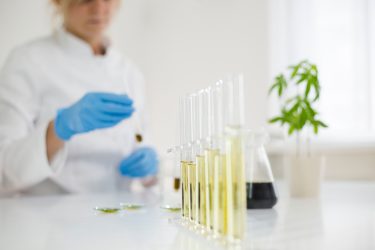 As a result of Brexit, the UK's Food Standards Agency (FSA) is operating its own assessment process for novel food applications, albeit based on 'retained' EU law, including Regulation (EU) 2015/2283 on novel foods. Products that were legally sold in the UK before 13 February 2020 with validated applications submitted to the FSA before 31 March 2021 can continue to be legally on sale until authorisation is determined.28
While the transition from self-regulation to safety-based regulation via novel food authorisation is proving challenging, most industry experts uphold that the tighter standards will boost growth through elevated consumer and industry confidence.29
How consortia are negotiating the regulatory hurdles of the UK and EU
The majority of the SMEs that have been able to exploit the huge and still growing consumer demand for CBD and other non-psychoactive cannabinoids, do not have the scientific or financial resources to make successful novel food applications. Accordingly, a consortium approach is emerging as the preferred tactic, both financially and ethically, for the majority of companies to collaborate and contribute to applications.
One such consortium is the Association for the Cannabinoid Industry (ACI) based in the UK.30 Through its CBD Safety Study Consortium, in partnership with the Advanced Development and Safety Laboratory (ADSL), it filed applications in February 2021 ahead of the end of March deadline set by the FSA, including for 'broad spectrum' CBD.31 The ACI  is also filing applications in the EU for assessment by the EFSA.
This consortium approach, that aims to ensure consistent quality standards and safety from manufacturers as well as high levels of characterisation of cannabinoids in commercial products, is set to establish a secure footing for the CBD and non-psychotropic cannabinoid market in the UK, currently the second largest in the world, following the USA.
This will be followed up by bespoke 'read across' of toxicological data from primary CBD applications to consumer-based CBD products, including additional bioavailability studies, where required, to ensure all products are risk assessed to safeguard consumer safety.
How science and proportionate regulation can create a win-win for industry and consumers
There are a wide range of experimental and analytical methods available for determining the safety and quality of plant-derived and synthetic CBD. Given that cultivation of industrial hemp often involves fertilisers and pesticides or biopesticides, while extraction and the production of synthetic CBD involves various reagents, producers and processors must demonstrate that the production process adopted results in an ingredient of controlled and consistent purity and quality that meets established specifications. Regardless of origin, parameters of quality for CBD-containing products include establishing purity and residual contaminants. Such information on chemical characterisation is an essential prerequisite in a dossier for a novel food application as well as the necessary first step in a dossier for a health claim application.
Purity
Different strains of hemp vary in their composition and relative amount of cannabinoids depending on type, age, variety, harvest time, growth and storage conditions. Levels of controlled cannabinoids, THC and tetrahydrocannabinolic acid (THC-A) can be determined in seconds by Fourier transform near-infrared spectroscopy (FT-NIR). However, liquid chromatography (LC)-and LC coupled to mass spectrometry (LC-MS) allows accurate quantification of primary cannabinoids, including THC, THC-A, CBD, and CBD-A, in extracted and chemically synthetised CBD.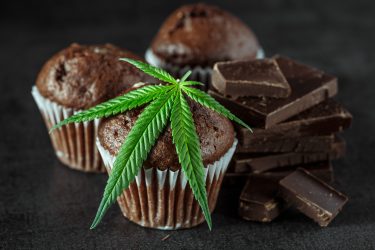 Terpenes represent the largest group of hemp phytochemicals (>100 different molecules). Terpenes are determined by gas chromatography coupled to mass spectrometry with headspace (GC-MS-HS). This technology allows determination of all volatile components of the extracts. The limit of detection (LOD) or limit of quantification (LOQ) of each technique must be known to ensure the legal requirements for psychoactive cannabinoids are not exceeded.
Contaminants
Contaminants are introduced during the cultivation, storage and transportation of the plant and by the synthesis and extraction/purification process. Hemp can accumulate harmful substances from soil, water and fertiliser, such as heavy metals and pesticides. Moreover, mycotoxins can occur due to fungal contamination.
Synthesis and the purification of extracts require use of solvents. While these contaminants may be found only at trace levels (eg, parts per billion), chronic exposure may still present a potential safety risk to end-consumers. Therefore, it is essential that high sensitivity analytical methods are employed. The presence of toxic elements and heavy metals such as arsenic, cadmium, lead and mercury can readily be determined by inductively coupled plasma (ICP) MS, whereas pesticides residue and mycotoxins are routinely measured by LC-MS and residual solvents are determined by GC-MS.
All these technologies are routinely available in modern food quality laboratories therefore, available to small and large-scale producers of CBD to ensure the quality and sustainability of their products.
Conclusion
While some actors in the cannabinoid sector have been wholly unprepared for the increasing requirement to meet evolving regulatory standards, others have already invested heavily given their acceptance of the inevitability of more stringent regulation and an appreciation of the potential long-term returns.
It is also clear that regulators have had to play catch-up in their efforts to reign in 'cowboy' operators and develop proportionate regulatory systems in the complex and rapidly emerging areas of nutritional and pharmacological cannabinoid science. It seems the companies that with the greatest capacity to exploit the booming market for cannabinoids will be those which are proactive and engage collaboratively, both with members and associations in their own sector as well as with the regulators themselves. Additionally, it is apparent that the UK – in the wake of Brexit – is emerging as the global leader in ensuring the CBD industry is on the road to compliance and a bright future.
About the authors

Dr Robert Verkerk (BSc MSc DIC PhD FACN) is the Founder, Executive and Scientific Director of the Alliance for Natural Health (ANH) International and lead scientific and regulatory consultant at ANH Consultancy Ltd.

Dr Parveen Bhatarah is a Regulatory and Compliance Lead for the Centre of Medicinal Cannabis and Association for the Cannabinoid Industry. She has over 20 years' experience within the international pharmaceutical industry and regulatory environment. She also has 12 years' experience in the medicinal cannabis industry, covering everything from cultivation to FDA approval of finished medicinal products.

Dr Ignazio Garaguso is the Sr. Principal Regional Segment Leader LC-MS, EMEAI at PerkinElmer, Inc.
Gupta S. 'Dr Sanjay Gupta remembers Charlotte Figi, the little girl who changed the world', CNN, 9 April 2020: https://edition.cnn.com/2020/04/08/health/sanjay-gupta-weed-charlotte-figi-tribute/index.html
Radwan MM, Wanas AS, Chandra S, et al. Natural Cannabinoids of Cannabis and Methods of Analysis. In: Chandra S., Lata H., ElSohly M. (eds) Cannabis sativa L. – Botany and Biotechnology. 2017. Springer, Cham.
Klein C, Hill MN, Chang SC, et al. Circulating endocannabinoid concentrations and sexual arousal in women. J Sex Med. 2012; 9(6): 1588–601.
Wang H, Xie H, Dey SK. Endocannabinoid signaling directs periimplantation events. AAPS J. 2006; 8(2): E425-32.
Donvito G, Nass SR, Wilkerson JL, et al. The Endogenous Cannabinoid System: A Budding Source of Targets for Treating Inflammatory and Neuropathic Pain. Neuropsychopharmacol. 2018 43(1): 52–79.
Freitas HR, Reis RA, Ventura AL, et al. Interaction between cannabinoid and nucleotide systems as a new mechanism of signaling in retinal cell death. Neur Regen Res. 2019; 14(12): 2093–2094.
Fride E. The endocannabinoid-CB(1) receptor system in pre- and postnatal life. Eur J Pharmacol. 2004; 500(1–3): 289–97.
Pandey R, Mousawy K, Nagarkatti M, et al. Endocannabinoids and immune regulation. Pharmacol Res. 2009; 60(2): 85–92.
Aizpurua-Olaizola O, Elezgarai I, Rico-Barrio I, et al. Targeting the endocannabinoid system: future therapeutic strategies. Drug Disc Today. 2017; 22(1): 105–110.
Beckett A. 9 Plants That Contain Therapeutic Cannabinoids, 16 May 2017: https://weedmaps.com/news/2017/05/9-plants-that-contain-therapeutic-cannabinoids.
Luo X, Reiter MA, d'Espaux L, et al. Complete biosynthesis of cannabinoids and their unnatural analogues in yeast. Nature. 2019; 567(7746): 123-126.
Andre CM, Hausman JF, Guerriero G. Cannabis sativa: The plant of the thousand and one molecules; Plant Sci. 2016; 7: 1–17.
Mechoulam R, Shani A, Edery H, Grunfeld Y; Chemical basis of hashish activity. Science. 1970; 169:611-612
Gertsch J. Cannabimimetic phytochemicals in the diet – an evolutionary link to food selection and metabolic stress adaptation. Brit J Pharmacol. 2017; 174: 1464–1483.
Bonn-Miller MO, ElSohly M, Loflin MJE, et al. Cannabis and cannabinoid drug development: Evaluating botanical versus single molecule approaches. Int Rev Psychiatry. 2018; 30(3): 277–284.
Ben-Shabat S, Fride E, Sheskin T, et al. An entourage effect: inactive endogenous fatty acid glycerol esters enhance 2-arachidonoyl-glycerol cannabinoid activity. Eur J Pharmacol. 1998; 353(1): 23–31.
Sample I. Cannabis compound could be weapon in fight against superbugs. The Guardian, 19 Jan 2020:
https://www.theguardian.com/society/2020/jan/19/cannabis-compound-could-be-weapon-in-fight-against-superbugs
Borrelli F, Pagano E, Romano B, et al. Colon carcinogenesis is inhibited by the TRPM8 antagonist cannabigerol, a Cannabis-derived non-psychotropic cannabinoid. Carcinogenesis. 2014; 35(12): 2787-97.
Colasanti BK, Craig CR, Allara RD. Intraocular pressure, ocular toxicity and neurotoxicity after administration of cannabinol or cannabigerol. Carcinogenesis. 2014; 35(12): 2787-97.
Association for the Cannabinoid Industry (ACI) and the Centre for Medicinal Cannabis (CMC). Green shoots: Sowing the seeds of the new UK cannabinoid market. Report. 6 May 2021. [Download report].
Cannabinoid entry in EU Novel Food Catalogue: https://ec.europa.eu/food/safety/novel_food/catalogue/search/public/index.cfm.
European Commission. Novel food legislation: https://ec.europa.eu/food/safety/novel_food/legislation_en
European Commission summary of novel food applications and notifications: https://ec.europa.eu/food/safety/novel_food/authorisations/summary-applications-and-notifications_en.
Commission Implementing Regulation (EU) 2018/456: https://eur-lex.europa.eu/legal-content/EN/ALL/?uri=CELEX:32018R0456.
EFSA guidance for novel food applications (2016): https://www.efsa.europa.eu/en/efsajournal/pub/4594.
EFSA General scientific guidance for stakeholders on health claim applications: https://www.efsa.europa.eu/en/efsajournal/pub/6553.
UN News. 'UN commission reclassifies cannabis, yet still considered harmful', 2 December 2020: https://news.un.org/en/story/2020/12/1079132.
Pharmacy Business. 'Industry body welcomes FSA update on CBD products', 15 March 2020: https://www.pharmacy.biz/industry-body-welcomes-fsa-update-on-cbd-products.
The Grocer. 'As CBD novel foods deadline passes what are the category's prospects?', 22 April 2021: https://www.thegrocer.co.uk/food-safety/as-cbd-novel-foods-deadline-passes-what-are-the-categorys-prospects/655391.article.
The Association for the Cannabinoid Industry: https://theaci.co.uk/
ACI press release, 'ACI Submits Novel Foods Application to FSA on Behalf of CBD Safety Consortium', 16 February 2021: https://theaci.co.uk/aci-submits-novel-foods-application-to-fsa-on-behalf-of-cbd-safety-consortium/