Food Fraud and the Risk Management Context
Posted: 9 September 2014 | Duncan Goodwin, Technical Services Director at NSF International | No comments yet
It's already six days since publication of the Elliott report and things are moving fast, with numerous responses, services, webinars and training courses being developed by industry suppliers and consultants to address various aspects of the fraud 'problem'…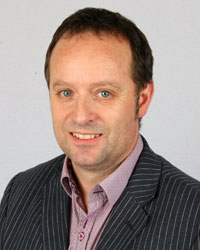 Duncan Goodwin, Director of Technical Services, NSF Supply Chain Assurance Division
It's already six days since publication of the Elliott report and things are moving fast, with numerous responses, services, webinars and training courses being developed by industry suppliers and consultants to address various aspects of the fraud 'problem'.
But as a food business, how do you determine what is best for your business? What are the most important things to put in place, in what order and with what priority? Where do you start?
We'd love to hear what you think! Share your thoughts below…
In our first blog I highlighted some of the immediate things you should do to protect your business. Today, I thought it would be helpful to consider in more detail the issues at stake. The foundation of everything is that you need to be considering fraud within the broader context of your risk management.
What does that mean? It means that food fraud is not just a food safety issue in the remit of technical and quality functions. It is a complex commercial and supply chain issue. Recognising this, at NSF International we have been developing an integrated holistic solution which seeks to understand the potential opportunities for fraud within your company and supply chain; addresses your vulnerabilities in terms of your commercial drivers, buying behaviours, performance measures and company culture; and then puts in place supply chain controls and management.
The chart below illustrates this process and is a helpful guide as to how to start addressing potential fraud in your own business. In coming issues we'll talk more about some of the specific aspects we mentioned in our first blog, starting in the next issue with the need for board commitment and what we mean by this.
Click here to enlarge chart >>