How will your business respond to the Elliott final report?
Posted: 5 September 2014 | Duncan Goodwin, Technical Services Director at NSF International | No comments yet
NSF's Duncan Goodwin, Technical Services Director at NSF International, looks at some of the fundamentals of the Elliott final report…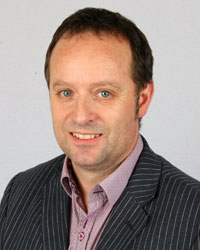 Duncan Goodwin, Director of Technical Services, NSF Supply Chain Assurance Division
NSF's Duncan Goodwin, Technical Services Director NSF International, looks at some of the fundamentals of the Elliott final report.
Now the Elliott report is finally out, what are the first five things that you should do?
These are the eight key 'pillars' of Elliott's recommendations:
Consumers first – Industry, government and enforcement agencies should always put the needs of consumers above all other considerations. This means giving food safety and food crime absolute priority over other objectives.
Zero tolerance – In sectors where margins are tight and the potential for fraud is high, even minor dishonesties must be discouraged and the response to major dishonesties deliberately punitive.
Intelligence gathering – There needs to be shared investment between government and industry in intelligence gathering and sharing, although to ensure its effectiveness, all organisations must have regard to the sensitivities of the market.
Laboratory services – Those involved with audit, inspection and enforcement must have access to resilient, sustainable laboratory services that use standardised, tested approaches.
Audit – Industry and regulators must give weight to audit and assurance regimes, but also work to minimise duplication where possible. Industry should move to a modular form of auditing.
Government support – Government support for the integrity and assurance of food supply networks must be kept specific, measurable, attainable, realistic and timely (SMART).
Leadership – Clear leadership and co-ordination of investigations and prosecutions is required and the public interest must be recognised in active enforcement and meaningful penalties for significant food crimes. A new Food Crime Unit, based on the Dutch model, should be created within the FSA and become the lead agency for food crime.
Crisis management – When a serious incident occurs the necessary mechanisms are in place so that regulators and industry can deal with it effectively.
You need to consider fraud risk in the context of your wider business corporate risk management:
1. Know your suppliers' suppliers
Know who provides ingredients, packaging and other materials to your suppliers.  Either establish, or review, registers of your suppliers and work with them to identify their key suppliers. 
Are there suppliers that have unusual features, such as extended supply chains originating outside the UK, or who trade in commodities or in sectors where there have been previous authenticity concerns?
Document and then work with your suppliers to maintain registers and approval of these first tier suppliers.  Using supplier ingredient questionnaires will help capture key information, such as certification status, specification presence, testing regimes, etc.  Whilst these may need to be upgraded, getting a base-line understanding now will help you make future improvements.
The key outcome is to learn and understand your supply chain beyond the one up/one down approach and understand the relative risks involved within each supplier and at every step of the chain.  Work with your agents and brokers to understand how their business operates and what they are doing to increase their own security.
2. Treat your commodities as ingredients
Forget about commodities, see everything as ingredients.  Change the way you look at products and become intimate with each and every one.  As with the supplier to supplier process above, establish specifications for each of the core ingredients in the first instance, and look to develop these across all ingredients over the coming months.  Again, you should be looking to establish approved ingredient lists that your suppliers use and specifications for these.
Review your finished product specifications to ensure they meet your requirements and include sufficient controls to ensure the use of approved ingredients.
So, know your products, document your key supply requirements, establish specifications and put in place enhanced control measures.
3. Look at your testing and inspection processes
Based on the review of your product risk assessment, set up appropriate programmes that are based on analytical testing and physical inspection.  Wherever possible, use tests that can be deployed easily at
in-take locations so that you can maximise the amount of ingredient inspected. 
Work with your laboratory partners and equipment providers to track and keep abreast of new technologies and techniques that may assist you with simpler, faster, more accurate product assessments.  Look at what other companies are doing in similar sectors.
4. Apply Total Quality Management practices to all of your inspection and business data
Be sure to follow up any complaints or concerns with suppliers, procurement teams and others as appropriate.  Use the wealth of data that you capture to understand your products and areas where there may be weaknesses in your supply network.
Using realistic scenarios challenge your own traceability systems and recall procedures along with those of your suppliers.  Check that they can respond to issues quickly and accurately as this will help you to manage your own activities.  Consider how communications work in 24/7 global environments and be realistic as to how much time it can take to gather information.
Where you have multi-site operations, review the data that you capture and make sure you maximise its potential.  Where you have testing programmes of the same products at different locations, look at what the overall data means, don't see each site in isolation.
Start looking at how you can understand supplier performance. P&L/financial reviews, information from recognised sources such as company accounts, credit references, D&B, etc all offer great insight into business performance, which may have impacts on supply chain security.
5. Consider the wider report and look at your procurement intelligence
Now, time for a cup of tea.
Start reading the full Elliott report and reflecting on what it means for your business and your products. The commentary and responses from reputable sources are already flooding in and the body of information and resources will grow. 
All companies operating in the international food supply chain should set as a priority a top down, company-wide review of their policies, systems, operating practices and controls that relate to their product and supply integrity.
In the next issues we aim to discuss board commitment, procurement intelligence and TQM approaches that will help you develop and review your food supply chains. If you have any burning questions or other topics you'd like us to cover, please leave your comment below >>