Featured Article: Adapt & React
A growing population, increased demand and climate change have presented the dairy market with a series of challenges. Rather than remain stuck in their ways, farmers are having to acclimatise and adopt new methods to become more efficient and environmentally friendly. Bethan Grylls explores.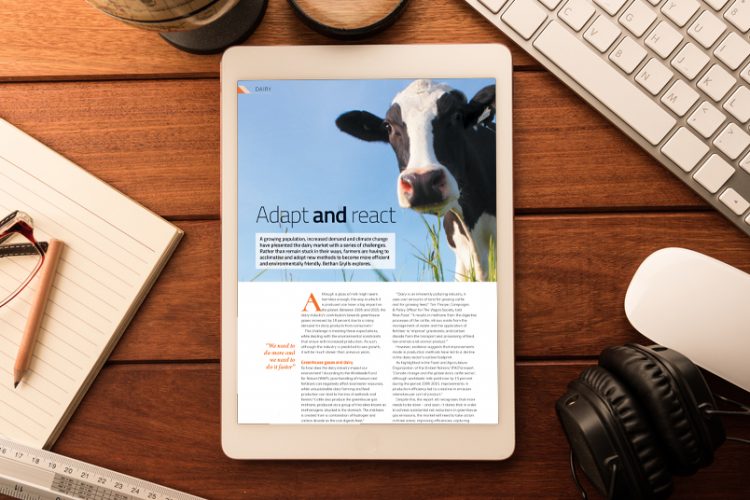 Although a glass of milk might seem harmless enough, the way in which it is produced can have a big impact on the planet. Between 2005 and 2015, the dairy industry's contribution towards greenhouse gases increased by 18 percent due to a rising demand for dairy products from consumers.1 The challenge is meeting these expectations, while dealing with the environmental constraints that ensue with increased production. As such, although the industry is predicted to see growth, it will be much slower than previous years.
Issue
Related organisations