Ingredients – In-Depth Focus – December 2019
How is the role of food ingredient formulation adapting to meet ever-changing consumer demands? Susan Brownlow takes a closer look.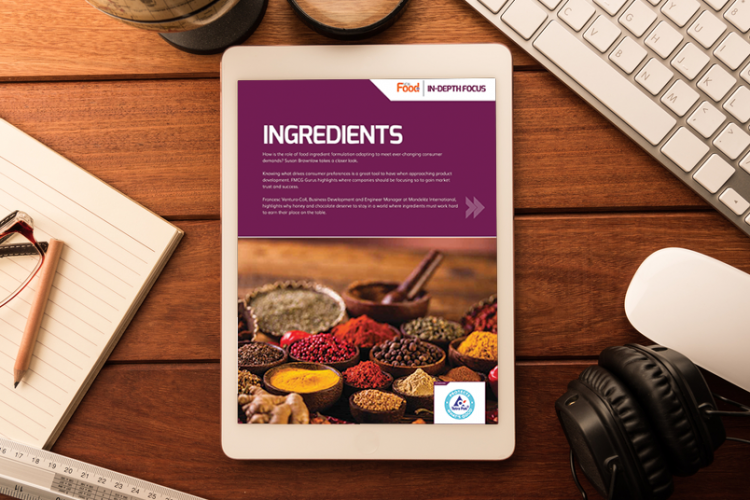 Knowing what drives consumer preferences is a great tool to have when approaching product development. FMCG Gurus highlights where companies should be focusing so to gain market trust and success.
Francesc Ventura-Coll, Business Development and Engineer Manager at Mondelēz International, highlights why honey and chocolate deserve to stay in a world where ingredients must work hard to earn their place on the table.
Issue
Related organisations