Profits vs. sustainability – are they mutually exclusive?
Supported by:

The pressure on the food and beverage industry is increasing to reduce the environmental footprint while at the same time the world's population is growing. 
There is an increasing pressure on the food and beverage sector to reduce our environmental footprint, whilst ensuring we produce enough food to feed a growing population.
In this session, we place a panel of food and beverage industry experts in the 'hot seat' as they are questioned by Dr Wayne Martindale, Associate Professor Food Insights and Sustainability at the University of Lincoln, to find out how profitability and sustainability can be combined.
Will the Infor food and beverage team be able to answer Professors Martindale's questions with positive results? You'll have to tune in to find out.
Key learning objectives:
Understand how to profitably grow your business in these disruptive times, whilst facing increasing pressure to reduce the environmental footprint
Identify the main challenges in transforming to a sustainable food supply chain
Discover expert insight into the lessons we have learnt from the last two years, and ways in which you can succeed in the future
Find out how modern digital technologies can help combine profitability and sustainability
Chair: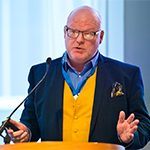 Dr. Wayne Martindale, Associate Professor Food Insights and Sustainability at the University of Lincoln

Wayne has delivered sustainability assessments and innovative product development for some of our best known agri-food brands. He started out in technical communications and external affairs at Levington Agriculture and have advised research programmes as a visiting researcher at CSIRO Australia, the EC Joint Research Centre and the OECD Paris. Having trained as a management apprentice with British Sugar plc, Bush Boake Allen Group and Ford Motor Company Ltd in the 1980's, his doctorate in biochemistry was awarded in the early 90's at the University of Sheffield. He co-led the first carbon footprint certification of a meat free brand in 2012, the first sustainability assessments of frozen food brands in 2015 and led the first publicly reported integration of carbon zero technologies in food manufacturing in 2021. He leads an innovative research cluster- Food Insights and Sustainability- at the National Centre for Food Manufacturing, University of Lincoln, UK that develops geo-spatial science applications for supply chains that enable manufacturers to meet UN SDGs and carbon zero targets.
Speakers: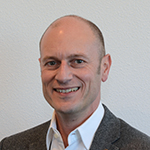 Marcel Koks, Industry and Solution Strategy Director, Infor

Marcel Koks is a food and beverage expert with more than 20 years of experience in implementing enterprise applications in the F&B sector.
Marcel is guiding the digital transformation of manufacturers and distributors in this industry to help customers reduce food waste and other resources, comply with regulations, adhere to excellent food safety and quality standards and drive supply chain transparency and innovation.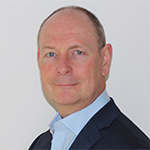 Paul Merryweather, Industry Principal Sales Manager, INFOR

Paul is a senior programme director with over 20 years of experience delivering technology enabled business transformations across a broad range of industries including automotive, fashion, cosmetics, direct selling, distribution, manufacturing, hi tech, food and beverage, FMCG and hospitality. He has a proven ability to realise business benefit and deliver significant business change through these programmes.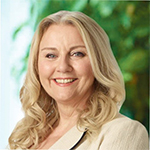 Anwen Robinson, SVP & GM Sales, INFOR

Anwen is vice-president and general manager for United Kingdom & Ireland at Infor. As an engineer and former lecturer, Robinson is a passionate advocate for science, technology, engineering, and mathematics (STEM) education and the development of girls and young women to embrace technology as a career. She has an extensive, proven track record in the strategic development of cloud-based enterprise software businesses, as well as deep experience of establishing and overseeing global partner ecosystems. She is also a long-term supporter and Technology Leadership Group committee member for The Prince's Trust, which helps young people to realise their full potential.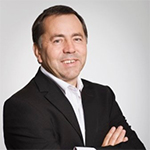 Mark Illidge, VP Sales, Supply Chain, INFOR
A proven, innovative hands-on leader with a strong sales background who consistently delivers transformational business growth in challenging business environments.
Key experience includes full Company P&L responsibility, M&A, business transformation, international sales, global partner ecosystem creation and management.