Panel discussion: Can food labels and product claims help consumers make informed food choices?
Supported by:

Join us as we discuss key challenges facing the food industry and the regulations you need to know about.
Today's food consumers are more aware than ever before, with many adjusting their buying habits to accommodate allergens, dietary restrictions, food trends, environmental or ethical concerns. As a result, they're paying increased attention to food facts and labels where they shop and dine.
Three industry experts will explore the latest trends in consumer food choices and how they're impacting the industry, from farms to factories and from grocery stores to quick service restaurant chains.
You'll have an opportunity to learn more about current and upcoming regulation changes and better understand how to interpret them skilfully for your business.
Key learning objectives:
Understand the current and emerging consumer trends, with insight from recent polls
Hear how companies are leveraging food labels and product claims to better meet consumer needs
Learn how to navigate regulatory and legal changes to food facts, contents and labels
Benefit from the speakers extensive knowledge and experience to help you stay ahead of the competition.
Speakers: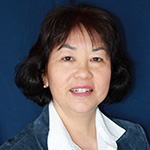 Carol Zweep, Consulting and Technical Service Manager, NSF International
Carol Zweep is a Consulting and Technical Service Manager with NSF International, based in Guelph, Canada. She has managed departments that perform packaging and shelf life studies as well as review and assist in food regulatory and labelling projects.
Prior to joining NSF International, Carol worked at Amcor Rigid Plastics. She has a Bachelor of Science degree in Biochemistry from Queens University and a Master of Science degree from McMaster University. She is also a Lifetime Certified Packaging Professional (CPP) from the Institute of Packaging Professionals (IoPP).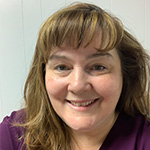 Angela Donovan, Regulatory Affairs Specialist, The Original Cakerie of Dessert Holdings
Angela Donovan is a Regulatory Affairs Specialist for The Original Cakerie of Dessert Holdings, where she ensures product label compliance between the Cakerie's irresistibly decadent desserts and the Canadian and US food service and retail markets. She also provides risk-based regulatory support and recommendations to both internal and external customers.
Angela has had a diverse career in food safety and quality, product development and regulatory relations. She has spent the past 24 years in the food industry, including meat, frozen entrée and baking companies. A lifelong Canadian, she holds a Bachelor of Science in Human Nutrition from St. Francis Xavier University.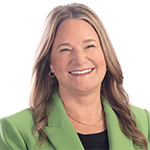 Nancy Knight, Vice President of Quality and Regulatory, Orgain
With 35 years of experience in food safety, quality and compliance, Nancy Knight provides leadership and oversight for corporate quality, food safety, compliance, and ESG programs. Nancy has held leadership roles at several companies, including Unilever, Kellogg's (Kashi), Amy's Kitchen and NSF International. She currently serves as the Vice President of Quality and Regulatory Compliance at Orgain. This unique background allows Nancy to share her experiences in a relatable way and connect with a diverse audience. Nancy holds a Bachelor of Science in Food Science and Human Nutrition from Michigan State University.