DCD Update: Testing confirms expectations of DCD distribution in products
Posted: 21 February 2013 | Ministry for Primary Industries | No comments yet
The Ministry for Primary Industries released the findings from extensive testing…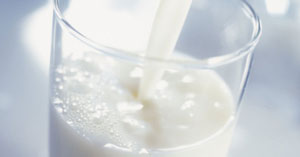 The Ministry for Primary Industries today released the findings from extensive testing of New Zealand dairy products for dicyandiamide (DCD).
"MPI and the New Zealand dairy industry have conducted voluntary testing of New Zealand dairy products to build a comprehensive picture of the presence of DCD in New Zealand's milk supply," MPI Director General Wayne McNee said.
The tests have found no traces of DCD in milk collected from New Zealand farms after mid November 2012.
"We are releasing the core findings of the testing today to be as open as we can be with our markets and customers, despite the fact that the quantities of DCD found in our dairy products creates absolutely no food safety risk whatsoever," Mr McNee said.
With the co-operation of the dairy industry, nearly 2000 samples of dairy products have been tested from all the major dairy companies.
Testing has specifically targeted dairy products using milk collected during the New Zealand spring last year from the less than five percent of dairy farmers who used DCD on pastures. Results have been coming in as recently as last week.
As expected, minute traces of DCD have been found in various dairy products already in the supply chain from a variety of companies. However, there remains no food safety risk – all traces have been significantly below the European Commission's daily intake level for DCD.
"Importantly, tests on products made from milk collected from farms after mid-November show no traces of DCD at all," Mr McNee said.
"These findings confirm our expectations. We have informed markets of them."