B&W Tek, Inc announces new Director of Analytical Services and Support
B&W Tek, Inc., announces Dr. Katherine Bakeev as the new Director of Analytical Services and Support…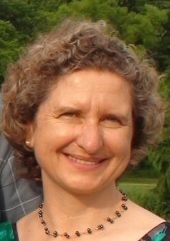 Katherine Bakeev, Director of Analytical Services and Support, B&W Tek
B&W Tek, Inc., an advanced instrumentation company producing optical spectroscopy and laser systems announces Dr. Katherine Bakeev as the new Director of Analytical Services and Support at their headquarters in Newark, Delaware. Dr. Bakeev will be responsible for creating and growing a services business unit focused on analytical services and technical support for B&W Tek's molecular spectroscopy instruments.
Dr. Bakeev is an accomplished scientist and leader with broad knowledge and experience in pharmaceutical drug development and chemical development processes and manufacturing. She has been recognized for her ability to provide innovative scientific contributions to meet business needs and for her leadership of cross-functional teams. She is also a skilled trainer and technical writer with globally-recognized expertise in process analytical technology (PAT).
"We are excited to have Katherine on board to manage our new analytical services business unit," says Dr. Jack Zhou, COO at B&W Tek, Inc. "As part of our business growth strategy, she will recruit and train a new team to serve as analytical consultants to enhance our service and application support for our global customers, with a particular focus on our handheld and portable Raman systems."
Before joining B&W Tek, Dr. Bakeev served as a product specialist at FOSS, a principal scientist at GlaxoSmithKline, and most recently Chief Scientist at CAMO Software. Dr. Bakeev received her Ph.D. in Polymer Science and Engineering from the University of Massachusetts and her Masters in Technology Management from Stevens Institute of Technology.