Franck Moison appointed to Heinz Board of Directors
H.J. Heinz Company announced that Franck J. Moison has been appointed to the Heinz Board of Directors, effective January 1, 2013…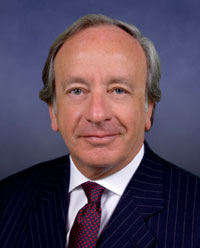 Franck J. Moison, 59, has been appointed to the Heinz Board of Directors, effective Jan. 1, 2013. He is Chief Operating Officer, Emerging Markets & South Pacific, at Colgate-Palmolive Co. (Photo: Business Wire)
H.J. Heinz Company (NYSE: HNZ) today announced that Franck J. Moison, Chief Operating Officer (COO), Emerging Markets & South Pacific at Colgate-Palmolive Co., has been appointed to the Heinz Board of Directors, effective January 1, 2013.
Moison, 59, is one of the two top executives of Colgate-Palmolive under its Chairman, President and CEO. He was appointed to his current position in 2010, with expanded responsibility for South Pacific in 2012. Moison was President of Global Marketing, Supply Chain & Technology from 2007 to 2010. He served as President, Colgate-Palmolive Greater Europe/South Pacific, from 2005 to 2007. He joined Colgate in France in 1978 and advanced through marketing and management positions in Colgate-Europe and at the corporate level.
"As the COO responsible for Colgate's fastest-growing global markets, Franck Moison will bring a strong international perspective and a keen understanding of global consumer trends and products to our Board of Directors," said William R. Johnson, Heinz Chairman, President and CEO. "We welcome Franck to the Board and we look forward to his strategic insights and his expertise as one of the most accomplished executives in the consumer packaged goods industry."
"I am pleased to join the Board of Heinz, a leader in the global packaged foods industry with a commitment to strong corporate governance," Moison said. "I look forward to serving the Company as a Director as Heinz continues to focus on meeting the changing needs of consumers, driving global growth and enhancing shareholder value."
Moison is a native of France and is fluent in English, French, Italian and German. He earned his MBA from the Ross School of Business at the University of Michigan and his undergraduate degree at Ecole Des Hautes Etudes Commerciales du Nord in Lille, France.
His appointment as an independent director expands the Heinz Board to 13 directors.
Related organisations
Related people