Hershey's Simple Pleasures chocolates bring sweet independence to chocolate lovers this summer
New chocolates from Hershey's make life sweeter for consumers who want to enjoy their chocolate without the guilt…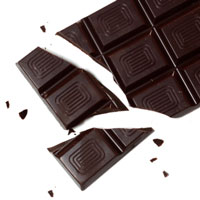 New chocolates from Hershey's make life sweeter for consumers who want to enjoy their chocolate without the guilt[1]…
According to a recent survey conducted by The Hershey Company (NYSE: HSY), nearly three in five women (58%) would love to savor their chocolate without guilt. With 30 percent less fat compared to the average of the leading milk chocolates, new Hershey's® Simple Pleasures® chocolates allow them to do just that, and with all the deliciousness expected from a Hershey's product. To celebrate the introduction of these new chocolates, Hershey is inviting women and men to declare their independence to enjoy all of life's simple pleasures guilt-free with the "Sweet Independence(TM)" campaign. [2]
"We know people love chocolate and want to live a balanced lifestyle. In fact, through a survey of more than 1,000 women, we found that declaring independence from guilt would make women feel relieved and empowered," said spokeswoman Anna Lingeris of The Hershey Company. "With Hershey's Simple Pleasures chocolates, our goal is to give chocolate lovers a reason to celebrate. We also hope that the Sweet Independence campaign will start a conversation that leaves everyone feeling better about enjoying the simple pleasures in life."
The survey also demonstrates that women feel guilty about everyday pleasures such as taking an afternoon nap in the sun or enjoying their favorite foods. Some interesting facts include:
Three in five women (58%) say that eating certain foods is the number one source of guilt; more than sleeping in (19%) or watching too much TV (28%)
At least one in five women feel guilty about things they do for themselves; including shopping (24%) or pampering (22%)
By declaring independence from guilt, women would feel the sweet sensations of motivation (72%), energy (70%), excitement (65%) and empowerment (64%)
The Sweet Independence celebration will be in cities across the nation to encourage women and men to sign a declaration noting what they want to enjoy this summer without worry. Hershey's Simple Pleasures chocolates will be on hand to sample at various locations in New York, Dallas, Atlanta, San Francisco, Los Angeles, Philadelphia and Minneapolis through mid-July. Fans who also declare their "Sweet Independence" online at the Hershey's Simple Pleasures chocolates Facebook page will receive a $1 coupon towards the purchase of the new product, while supplies last.
Consumers are invited to come out and join the campaign in the following cities:
Dallas: July 5, 2 p.m.-6:30 pm (West Village)
Atlanta: July 5, 4 p.m.-9 p.m. (Atlantic Station Central Park)
Los Angeles: July 6, 12 p.m.-5 p.m. (Hollywood & Highland Center)
San Francisco: July 6, 3:30 p.m.-5 p.m. (Fisherman's Wharf)
Philadelphia: July 7, 2 p.m.-7 p.m. (Penn's Landing)
New York: July 12, noon- 2:30 p.m. (South Street Seaport); 3 p.m.-5 p.m. (HERSHEY'S® Times Square)
Minneapolis: Date and Time to be determined.
Made using the highest-quality ingredients, Hershey's Simple Pleasures chocolates have a smooth chocolate outside with a rich creme-filled center. They are available in three varieties, Milk Chocolate with Chocolate Creme, Dark Chocolate with Chocolate Creme, and Milk Chocolate with Vanilla Creme and are individually wrapped for easy portion control in 24-count 5.6 oz. bags. Hershey's Simple Pleasures chocolates are now available in mass retailers, grocery and drug stores nationwide.
Fans can declare their "Sweet Independence" on Facebook at www.facebook.com/hersheyssimplepleasures or in person at the locations noted above; they'll also be entered for a chance to win a Simple Pleasures prize pack and receive the coupon, while supplies last.
For more information on Hershey's Simple Pleasures chocolates, please visit www.hersheys.com/simplepleasures.
References
This survey was conducted via telephone within the United States by Opinion Research Corporation on behalf of Hershey from May 31-June 3 and June 7-10, 2012 among 1,004 American female adults ages 18 and older. Survey results have a margin of error +/- 3.1% for this sample size.
Compared to the average leading milk chocolates (Dove® Milk Chocolate, Hershey's® Milk Chocolate and Hershey's® KISSES® Milk Chocolate)