British Soft Drinks Association appoints new Director General
Posted: 9 July 2012 | British Soft Drinks Association | 1 comment
BSDA is pleased to announce the appointment of Gavin Partington as its new Director General…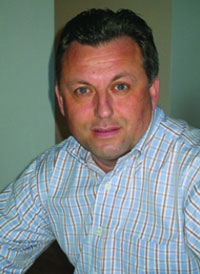 Gavin Partington, Director General, British Soft Drinks Association
BSDA is pleased to announce the appointment of Gavin Partington as its new Director General.
Gavin joins BSDA from the Wine and Spirit Trade Association where he has been Communications Director and Interim Chief Executive. He is an experienced communications consultant and former political journalist.
Gavin will join BSDA in the autumn.
BSDA President David Saint said: "I am very pleased to welcome Gavin to BSDA. His experience of the media and dealing with public policy issues will be invaluable to us and I look forward to working with him over the next few years."
Gavin Partington said: "I am delighted to be joining the BSDA team and I look forward to supporting its members and the soft drinks industry. The association has an enviable reputation and I hope to build on its success in ensuring the industry's voice is heard."
Among various corporate communications roles Gavin was Director of Communications at the Lawn Tennis Association and telecoms company Energis. Prior to that, he was a consultant with Brunswick Group.
Before a career in corporate communications, Gavin was political editor of GMTV.