Newly developed pump for sterile applications
Swedish Tapflo is now extending the range of membrane pumps in the company's aseptic series…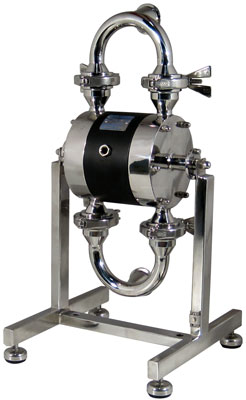 Swedish Tapflo is now extending the range of membrane pumps in the company's aseptic series. The series is now available in three sizes for sterile applications in primarily the pharmaceuticals, bio-technology and foodstuffs industries. Owing to its special design this is the first Tapflo series to be approved according to EHEDG regulations.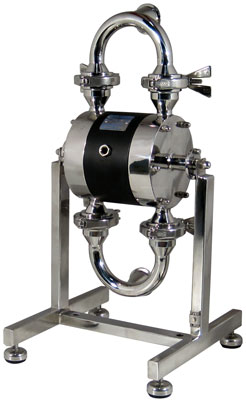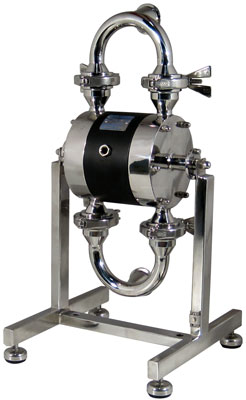 The new Tapflo pump series is certified by EHEDG, the European Hygienic Design Group, and the leading organisation for foodstuffs industry equipment certification in Europe.
'Our new aseptic membrane pump series will open new doors for us,' said Tapflo managing director, Håkan Ekstrand. 'Developing a new pump is always costly, but we can see major opportunities for growth in new areas of business generated by this new series.'
The aseptic pump series comes in three sizes and cover most market needs. The last pump to complete this series is the TX244, a size DN65 pump with a max capacity of 330 l/min and ability to handle solid sizes up to 10 mm or even bigger if soft.
The pumps are both EHEDG and ATEX certified, this being mandatory for use on their designated markets where inflammable liquids are used. Moreover, pump components are approved by FDA, the Food and Drug Administration. Further, the pump series has been tested and approved by DTI, the Danish Technological Institute; this improves Tapflo's business prospects on their new potential markets.