Product recall Great Britain: Robinsons Fruit Shoot and Robinsons Fruit Shoot Hydro
Britvic Soft Drinks is recalling ALL Robinsons Fruit Shoot and Fruit Shoot Hydro packs…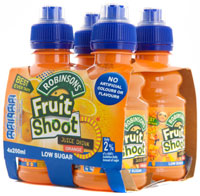 Britvic Soft Drinks is recalling ALL Robinsons Fruit Shoot and Fruit Shoot Hydro packs, featuring the new design cap, due to a packaging safety issue.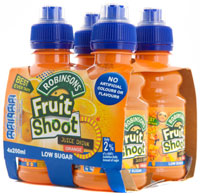 Consumers with any affected product should return it to the retailer for a refund.
This is a precautionary measure. Please click here to see the Consumer Q&A
For further information please call our consumer care line on 0800 0321767 or use our Consumer Care enquiries form by clicking here
Fruit Shoot My-5 is NOT being recalled. No other Robinsons products are affected.
Britvic Soft Drinks apologises for any inconvenience caused.