SABMiller plc – senior management change
SABMiller announces today that Sue Clark will succeed Alan Clark as managing director of SABMiller Europe…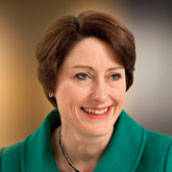 Sue Clark, Managing Director, SABMiller Europe
SABMiller announces today that Sue Clark will succeed Alan Clark as managing director of SABMiller Europe with effect from 26 July 2012, following Alan's appointment as Chief Operating Officer of the Group.
Sue Clark joined the Group in 2003 as Director of Corporate Affairs and as a member of the Group Executive Committee. Prior to this, she held a number of senior executive roles in UK companies, including director of corporate affairs at Railtrack Group from 2000 to 2003 and director of corporate affairs at Scottish Power plc from 1996 to 2000. In addition to her corporate affairs responsibilities, she has also served on the operating boards of a number of the Group's subsidiaries and joint ventures, including Miller Brands UK, SABMiller India and MillerCoors.
Commenting on Sue's appointment, Graham Mackay, Chief Executive, said:
"Sue has a deep understanding of the SABMiller group and our culture, a proven ability to get things done in the organisation, and the right mix of skills to drive forward our European business.
"She has been extensively involved in the Group's strategic planning, mergers and acquisitions activity, and commercial operating model over the past nine years, and instrumental in building and developing throughout the group the capabilities which are critical in enhancing our operational performance and consistently raising the profitability of local operations, while protecting our licence to trade and developing our businesses sustainably for the benefit of all stakeholders.
"I am confident that she will bring to our markets in Europe the same management and vision with which she has led the corporate affairs function, to deliver further value enhancing growth."
Sue's successor as Director of Corporate Affairs will be announced in due course
Related organisations
Related people