Vikan Playing Leading Role at EHEDG World Congress with Gold Sponsorship
Vikan, the global leader in the manufacture and supply of cleaning tools for use in the food industry, is pleased to announce its Gold sponsorship of the European Hygienic Engineering & Design Group (EHEDG) World Congress on Hygienic Engineering & Design.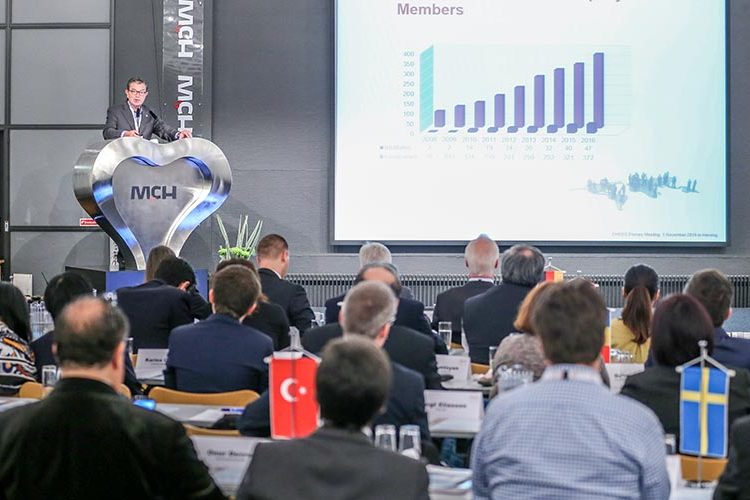 21-22 November 2018 ExCel Exhibition Centre, London
Stand P16
In addition to its sponsorship, Vikan will be exhibiting its industry-leading hygienically designed product line. Stine Bislev, Vikan's hygiene and compliance manager, will also be making a poster presentation entitled "GFSI Audit Scheme Requirements for the Hygienic Design and Maintenance of Cleaning Tools."
"The EHEDG World Congress is one of the most important European events in our industry," said Linda Julich, Group Sales Director. "We are proud to continue our support for EHEDG as an organisation and the World Congress as a gathering for everyone associated with the hygienic engineering, installation and integration of equipment and facilities for the production and processing of safe food."
"We are equally proud of the role Vikan Global Hygiene Specialist Debra Smith had in helping to organise the World Congress speaker programme and scientific poster display, and are enthusiastic about attendees from across Europe being able to get a close-up look at our extensive range of colour-coded cleaning products developed on the basis of hygienic design principles," Julich continued.
"We've always been pioneers in this field, and our most recent innovations have focused strongly on incorporating hygienic design principles, as promoted in Europe through the EHEDG," said Julich.
Find out more at www.vikan.com or contact National Sales Manager, Andy Freer, at [email protected] or 7803 23 93 23.