VWA's popular 'Creating Savoury Flavours' dates revealed
Flavourists will be pleased to hear that VWA has now announced dates for its popular 'Creating Savoury Flavours' course…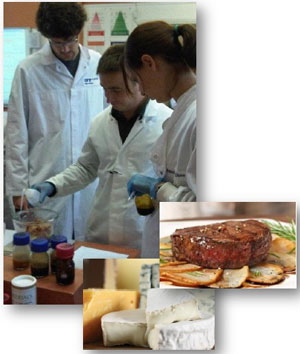 Flavourists will be pleased to hear that VWA has now announced dates for its popular 'Creating Savoury Flavours' course. This year the 5 day course will run from 29th October to 2nd November and will take place, as usual in picturesque North Yorkshire. If previous years are any indicator, places are likely to be filled very quickly.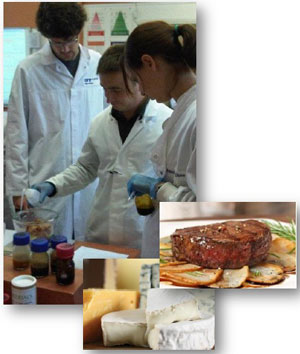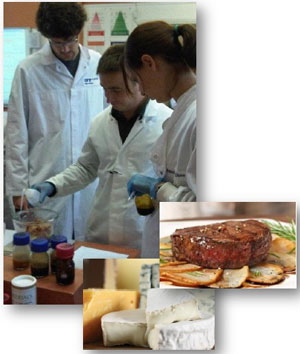 Now in its fifth year, 'Creating Savoury Flavours' is the only course of its kind in the UK, and probably worldwide. Its highly specialised content is tailored specifically for those working with flavourings, seasonings, ready meals and savoury snacks. The course is tutored by internationally-renowned flavourist Dr David Baines and application specialist Mr Richard Seal and regularly attracts delegates from some of the leading food and flavour companies around the globe.
"Creating Savoury Flavours' is a laboratory based course giving flavourists a chance to step outside their normal daily activities and really focus on the components and construction of a savoury flavour, undertaking practical experiments with process reaction flavours, enzyme modified flavours and topnotes." Says VWA's Managing Director, Alison Wheelock.
Delegates will also have the opportunity to go back to basics to examine the interaction between the components and study synergies and clashes, understand how a flavour functions in the final food and trace that performance back to individual components within the formula. An essential element built into this course is the emphasis on creativity and how it can be stimulated and used to give fresh impetus to the role of the flavourist.
In addition, instruction and guidance in the 'Science and Technology of Savoury Flavours' will be given including:
Practical experience of compounding flavours, undertaking reaction flavours and using meat topnote chemicals
Use of enzymes to produce enzyme modified cheese flavours, butter flavours and value added ingredients for process flavours.
The chemistry and use of the Maillard reaction to create savoury process flavours.
Topnote savoury flavour chemicals, flavour chemistry, applications and compounding.
Production of complete compound savoury flavours utilising process flavours, topnotes, carriers and other ingredients.
Development of seasonings for snack foods and other food products.
Flavour Delivery Systems including spray drying, spray cooling, complex coacervation, melt extrusion, molecular encapsulation, bio-encapsulation in yeast cells.
Application of flavours and seasonings to food products with emphasis on soups, sauces and snack foods.
Understanding of savoury markets and legislation affecting savoury flavours on a global basis with special emphasis on the EU and USA market
Places on this course are strictly limited, so delegates are advised to book early to avoid disappointment.
Full details about the course can be found at http://www.vwa.co.uk/courses/specialist/creating-savoury-flavours.php or by contacting VWA on 01756 700807.
Course outline and booking form http://www.vwa.co.uk/pdf/specialist/S01-Savoury-Flavours.pdf
Related organisations
Related people