Rainforest Alliance collaboration adds another layer of pleasure to the Magnum ice-cream experience
Magnum has pledged its commitment to Rainforest Alliance certification…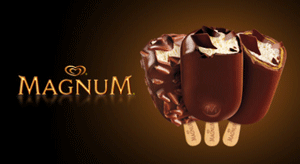 Building on the ambitious collaboration that began in 2011, Magnum has pledged its commitment to Rainforest Alliance certification, announcing it will be the first ice-cream brand to source 100% of its total global cocoa supply from Rainforest Alliance Certified™ farms by 2015.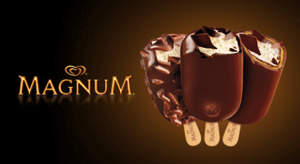 To reach this goal, the aim is for 60% of the cocoa that Magnum uses across its ice cream portfolio to come from sustainable sources by the end of 2012. Such a commitment also means that by 2015, Magnum will be helping approximately 40,000 farmers and their families.
Already, Magnum's total cocoa volume is at 35,000 tonnes and approximately 30 million people in Western Europe – the first region to launch the products – have experienced Magnum Ghana and Magnum Ecuador*, the first products made with some of the highest quality cocoa beans,100% sourced from Rainforest Alliance Certified™ farms in Ghana and Ecuador. The result: ultimate chocolate pleasure from bean to bite.
Magnum Senior Vice President, Mick Van Ettinger, said "We're committed to establishing best practice in the industry, and through our work with the Rainforest Alliance, we can now source our cocoa in a sustainable and responsible way, delivering premium products made from some of the best quality ingredients available. For us, this is as much about making a difference at origin by helping farmers and improving their livelihood and environment, as it is delivering pleasure. And through this collaboration, we want to engage a new audience of pleasure seekers worldwide."
Edward Millard, Director of Sustainable Landscapes at the Rainforest Alliance, commented: "With consumer demand for ethically-sourced products increasing all the time and the green frog seal gaining relevance and influence among consumers, we are delighted to extend our collaboration with one of the world's leading ice cream brands. In 2010, Magnum purchased a total of 600 tonnes of cocoa beans for the launch of Magnum Ghana and Ecuador and helped improve the livelihood of over 1,000 farmers and their families in these regions. After already making such a substantial impact during the first year, we're excited about our future with Magnum."
For more information on Magnum's collaboration with the Rainforest Alliance, visit www.facebook.com/Magnum.