Sara Lee names Eugenio Minvielle as member of its International Coffee and Tea Executive Committee
"His skills are a great complementary asset to the senior management team…"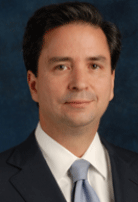 Eugenio Minvielle, Chief Operating Officer of Sara Lee's International Coffee and Tea Developed Markets division
Sara Lee Corp. (NYSE: SLE) today announced that Eugenio Minvielle will be appointed Chief Operating Officer of Sara Lee's International Coffee and Tea Developed Markets division, primarily focused on Western Europe.
Minvielle, 47, is a seasoned executive with more than 20 years' experience in the consumer packaged goods (CPG) industry, primarily in the coffee industry.
He joins from Unilever where he served as CEO North America, overlooking Unilever's operations in the USA, Canada and the Caribbean.
Previously he was President and CEO of Nestlé France, Mexico and Venezuela. Prior to Nestlé, Minvielle held a variety of management positions and worked for Procter & Gamble in Spain and Canon in Japan.
Minvielle has Mexican and French nationalities and is fluent in Spanish, French and English. Minvielle is married with two children and will relocate to Europe upon commencement of his role.
Minvielle, member of the company's Executive Committee, will report into CEO Michiel Herkemij.
"Eugenio's in-depth experience and knowledge of the international coffee business will be invaluable in setting our company up for our strategies," said Sara Lee Corp's International Coffee and Tea business Chief Executive Officer Michiel Herkemij. "His skills are a great complementary asset to the senior management team."
Related organisations
Related people