Bottled water records strong 2011 performance
The UK bottled water industry reports substantial growth in 2011 with a 2.8% increase in annual sales…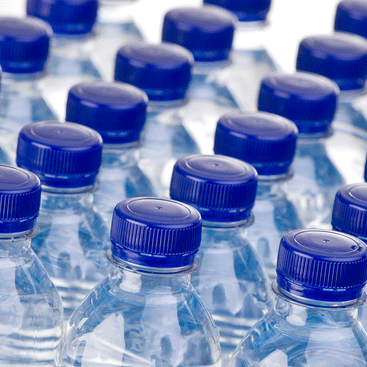 The UK bottled water industry reports substantial growth in 2011 with a 2.8% increase in annual sales; accumulating a total of over 1.8 billion litres volume sold[i].
This increase marks positive times in a tough economic climate for manufacturers, responsible for an estimated 2,000 employees, with further reports showing that approximately half of all GB households are buying into the bottled water category* and doing so more frequently than in 2010[ii].
This performance has also influenced the soft drink category, with bottled water contributing 20.9% of the volume growth in Soft Drinks in 2011. In retail terms alone, bottled water has a 14.9% volume share of Soft Drinks annually – with a seasonal peak of 16.4% in the summer as shoppers opt for immediate forms of hydration when the temperature rises[iii].
The 'Impulse' channel registered the strongest performance increase in 2011 with 6.3% growth, with the 'Take-home' channel also growing with 2.0%. The 'On-Premise' channel remained largely static in 2011 (-0.6%) during what has been a turbulent time for many licensed and foodservice outlets[iv].
Kinvara Carey, General Manager of the Natural Hydration Council, comments: "Consumers continue to value the naturally-sourced bottled water offering. With no calories or sugar, naturally sourced bottled water is providing consumers with a healthy hydration choice at a time when there is a continued consumer and media focus on health and wellbeing. We have seen particularly strong growth in the impulse channel as consumers look for convenient and healthy hydration on-the-go."
Another report by Mintel[v] highlights that while the bottled water industry has traditionally been linked to consumer confidence, which was significantly lower in 2011 than any point since the start of the economic crash; last year saw strong off-trade performance, indicative of bottled water having justified its usefulness to a previously sceptical consumer.
For more information about the Natural Hydration Council, visit www.naturalhydrationcouncil.org.uk.
*Figure refers to naturally-sourced bottled water only, not flavoured water
References
[i] Zenith International, 52 w/e 24.12.11
[ii] Kantar Worldpanel, 52 w/e 24.12.11
[iii] Source: Nielsen, w/e 24.12.11
[iv] Zenith International, 52 w/e 24.12.11
[v] Mintel 'Bottled Water – UK, May 2011'