The Coca-Cola Company General Counsel Geoffrey J. Kelly to retire after 42 years
Senior Vice President and General Counsel Geoffrey J. Kelly will retire in February 2012…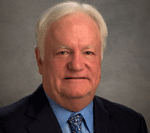 The Coca-Cola Company today announced that Senior Vice President and General Counsel Geoffrey J. Kelly will retire in February 2012 after more than 42 years of service with the Company.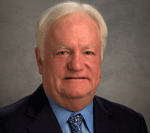 A well-respected leader within the organization, Kelly joined The Coca-Cola Company in February 1970 and has held roles of increasing responsibility within the Legal Division, culminating in his appointment as a Senior Vice President and General Counsel of the Company in 2005.
During his four-decade career with The Coca-Cola Company, Kelly has served as Senior Counsel for the Pacific Group, Middle and Far East Group and International Operations. Kelly was elected a Senior Vice President in 2004, and the following year he assumed the role of General Counsel and Chief Legal Counsel for the Company. Kelly earned his law degree from the University of Sydney.
"Geoff's deep experience across the operations of the Company combined with his passion for our business and his people have made him invaluable in leading the Legal function," said Muhtar Kent, Chairman and CEO, The Coca-Cola Company. "His legacy includes developing a global organization with great depth of leadership across the entire Coca-Cola system, the successful protection of our trademarks and creation of business solutions which have accelerated the growth of our system. We wish him all the best in his retirement."
The Coca-Cola Company Board of Directors elected Bernhard Goepelt to succeed Kelly in the role of Senior Vice President, General Counsel and Chief Legal Counsel, effective today. Kelly will remain Senior Vice President during a transition period through February 2012.
A native of Germany, Goepelt is highly respected global leader of the Company's Legal Division. He joined the Company in March 1992 as Legal Counsel for the German Division and has taken on a number of progressive roles of increasing responsibility, including Legal Counsel, Middle and Far East Group; Division Counsel, Southeast and West Asia Division, Thailand; Group Counsel, Central Europe, Eurasia and Middle East and Pacific Groups. His most recent roles have included dual responsibilities for Global Marketing, Commercial Leadership and Strategy, as well as Pacific Group Counsel, based in Atlanta.
"Bernhard brings to the role comprehensive knowledge of our system, strong global legal expertise and a passion for developing a legacy of talent for the future," said Kent. "We wish Bernhard the best of success in his new role."
Goepelt will report to Alex Cummings, Coca-Cola's Executive Vice President and Chief Administrative Officer.