The Board of Directors of The Coca-Cola Company elects Richard M. Daley as Director
The Board of Directors of The Coca-Cola Company ha elected Richard M. Daley…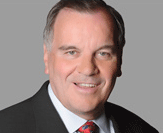 The Board of Directors of The Coca-Cola Company today elected Richard M. Daley as a Director of the Company, effective immediately. Daley, 69, is the former mayor of Chicago and currently serves as of counsel at the international law firm Katten Muchin Rosenman LLP and is the managing principal of Tur Partners LLC, an investment and advisory firm.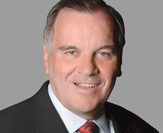 As part of his election, Daley was appointed to the Company's Committee on Directors and Corporate Governance.
"Mr. Daley brings significant public policy expertise and experience in creating sustainable growth opportunities for businesses and communities to our Company," said Muhtar Kent, Chairman and Chief Executive Officer of The Coca-Cola Company. "His experience and insights will be invaluable as we continue to work to grow our business and invest in the fabric of the communities we serve."
Over the course of almost 40 years in public life, Daley has been recognized for his efforts to foster business development and economic growth. As the longest serving mayor of his hometown of Chicago from 1989 to 2011, he drove significant redevelopment efforts across the city that helped improve its competitive position on the national and international stage, while also helping the region become more environmentally sustainable.
Prior to serving as mayor, Daley was Illinois state senator from 1972 to 1980 and Cook County State's Attorney from 1980 to 1989. Over the course of his career, he has received numerous public service awards, including the National Jefferson Award for Greatest Public Service by an Elected or Appointed Official from the American Institute for Public Service; the Public Service Leadership Award from the National Council for Urban Economic Development; the Kevin Lynch Award from the Massachusetts Institute of Technology; and the Catalyst Award for Urban Park Leadership from the Urban Parks Institute.
Daley is also a senior advisor to JPMorgan Chase, where he will chair the new "Global Cities Initiative," a joint project of JPMorgan Chase and the Brookings Institution to help cities identify and leverage their greatest economic development resources. He also serves as a senior fellow at the Harris School of Public Policy at the University of Chicago.