CFIA Rennes is back 13-15th March 2012
Founded in 1997, the CFIA Rennes is back on March 13th , 14th and 15th 2012 for a new edition that keeps all its promises and which is already nearly full…

Founded in 1997, the CFIA Rennes is back on March 13th , 14th and 15th 2012 for a new edition that keeps all its promises and which is already nearly full.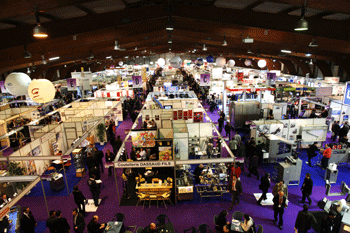 Built on the success of its 15th edition and of its growing success, the CFIA (The Food Industry Suppliers Tradeshow) will host 1,300 exhibitors at the forefront of innovation.
Divided into 3 sectors: Ingredients, Equipment and processing, Packing and packaging, this very complete tradeshow presents a comprehensive and representative offer. The Show has greeted 12,258 visitors from all the functions of the plant (production, maintenance, quality…)
Since its inception, the CFIA promotes innovation, as a driving force of creativity, with the award ceremony of Trophies of Innovation. This competition is recognized by the whole profession and will be again this year, an event at the heart of the CFIA.
This Show has a unique concept and a special feature: that of limiting the size of the stands and thus providing opportunities for SMEs to exhibit as well as greater companies.
For its 16th edition, the CFIA Rennes looks forward to seeing you on March 13th , 14th and 15th 2012 with its values of friendliness, quality and business.
For more information, visit our website at www.cfiaexpo.com